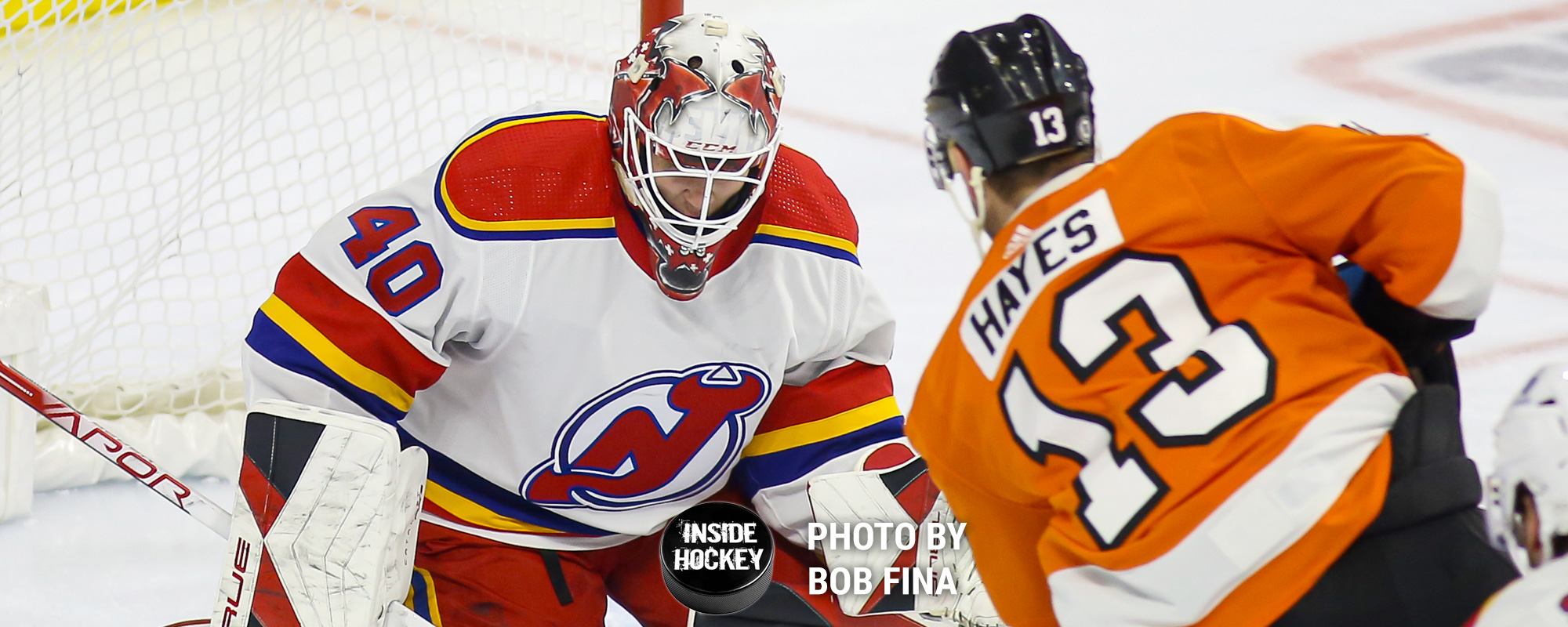 The New Jersey Devils unveiled their reverse retro jerseys on the road against the Philadelphia Flyers at the Wells Fargo Center. Their uniforms used the colors of their previous franchises, the Colorado Rockies and Kansas City Scouts, by using blue, gold, red, and white. The visiting New Jersey Devils defeated the Philadelphia Flyers by a score of 3-2 during regulation.
read more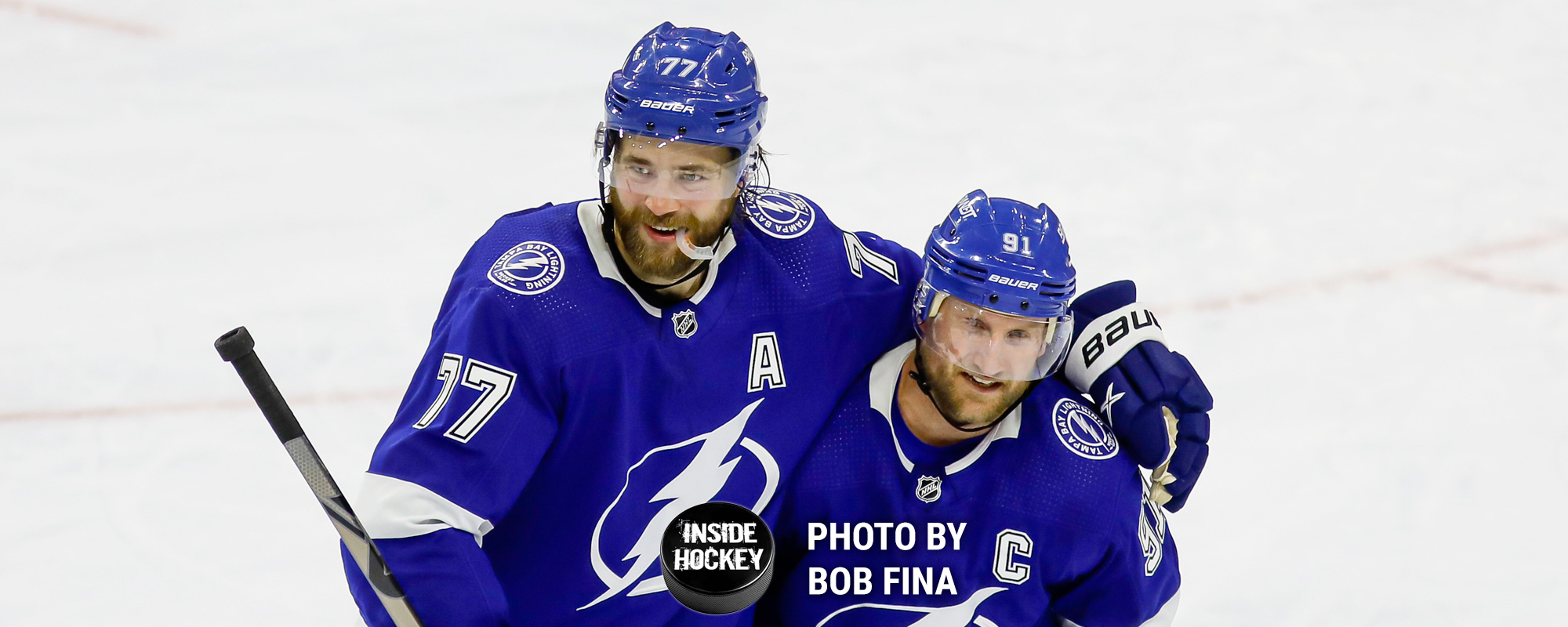 Steven Stamkos recorded his 1,000th point when he got the second assist on Nicholas Paul's second goal of the night. He is the first player for the Lightning to hit that milestone. Additionally, he is the fourth fastest active player to reach 1,000 points by doing it in 945 games. Pierre Edouard-Bellemare played in his 608th game in the NHL which set a new record for most games played by a French National. The visiting Tampa Bay Lightning defeated the Philadelphia Flyers by a score of 4-1 during regulation.
read more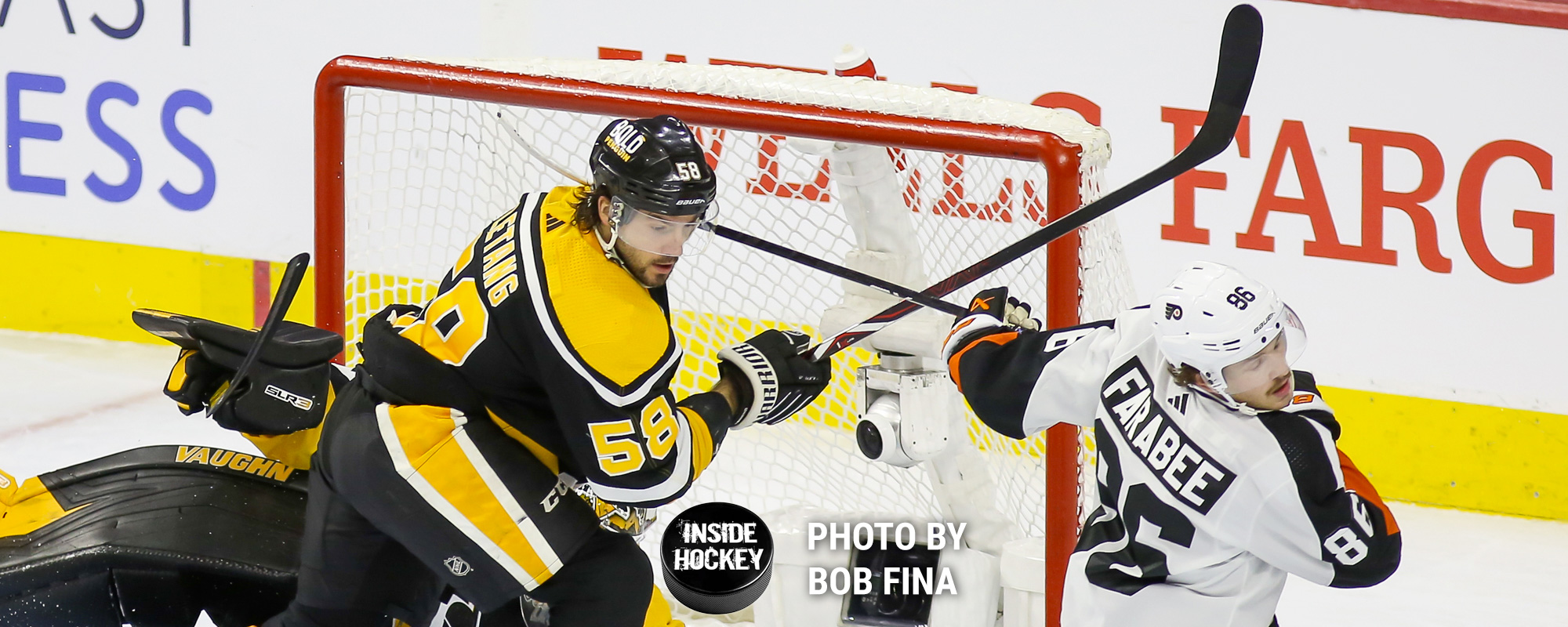 Kris Letang is a special defenseman, ranked No. 31 on the NHL's all-time scoring list at his position. Only two active blueliners have more points (145G, 517A, 662P), and only four – including Bobby Orr – rank higher with fewer games played than Letang's 962. The Pens feel confident Letang will play more NHL games. As of Wednesday, though, when that might happen is a question mark.
read more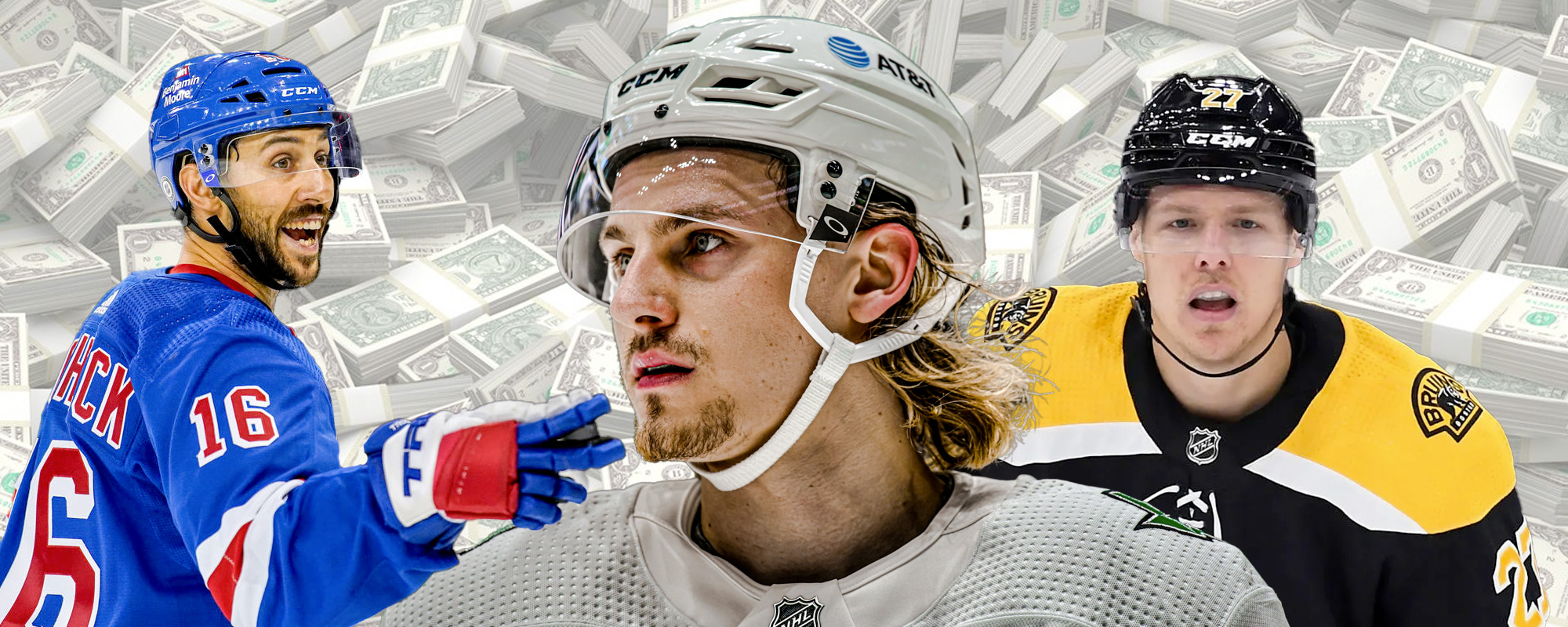 Yesterday, the Dallas Stars signed forward Roope Hintz to an eight-year, $67.6 million contract. The 26-year-old Hintz, one of the team's leading scorers with 24 points in 22 games, is now locked up in Dallas through the 2030-31 season. Was the contract a good idea for the Stars? The answer is more complex than you might realize.
read more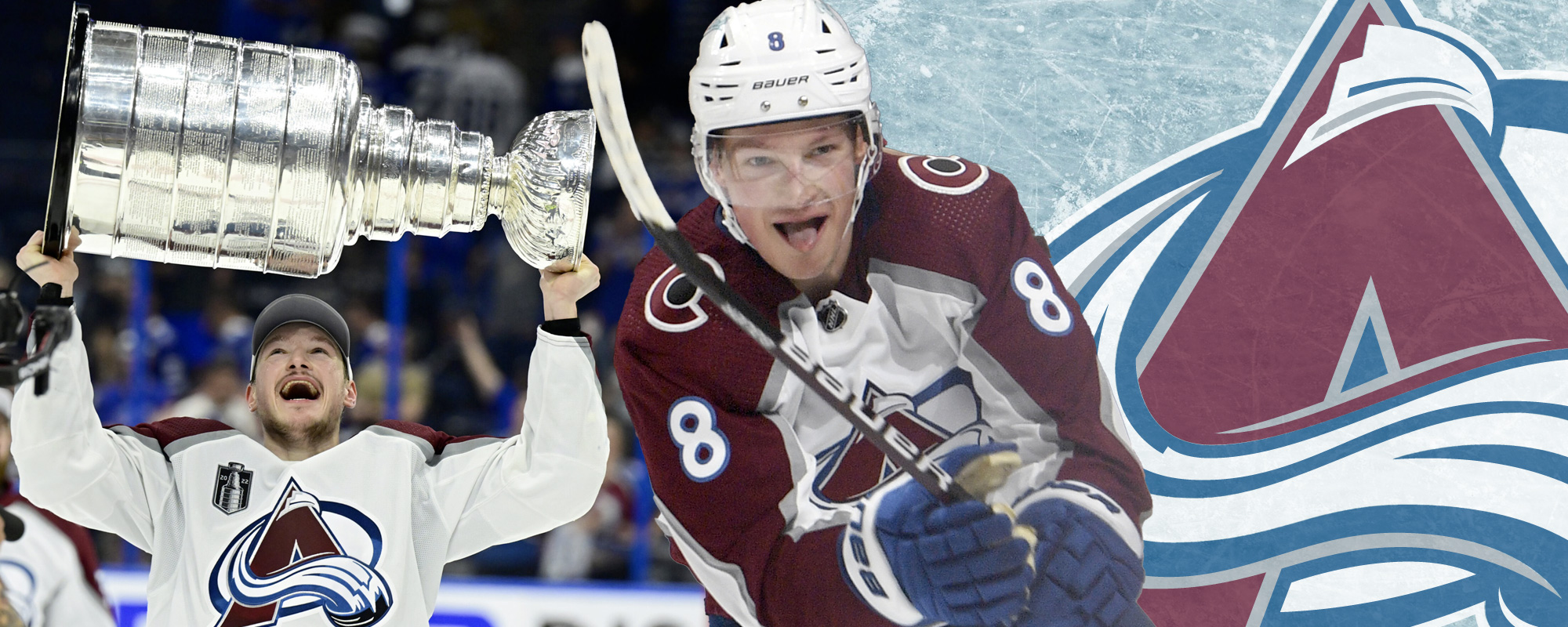 It's hard to imagine a more perfect fantasy defenseman than Cale Makar, who combines elite skating and playmaking skills to consistently deliver point-per-game (or better) production from the blue line. Perhaps most importantly, he plays for an excellent Avalanche team, ensuring that his plus-minus rating should be a help as well.
read more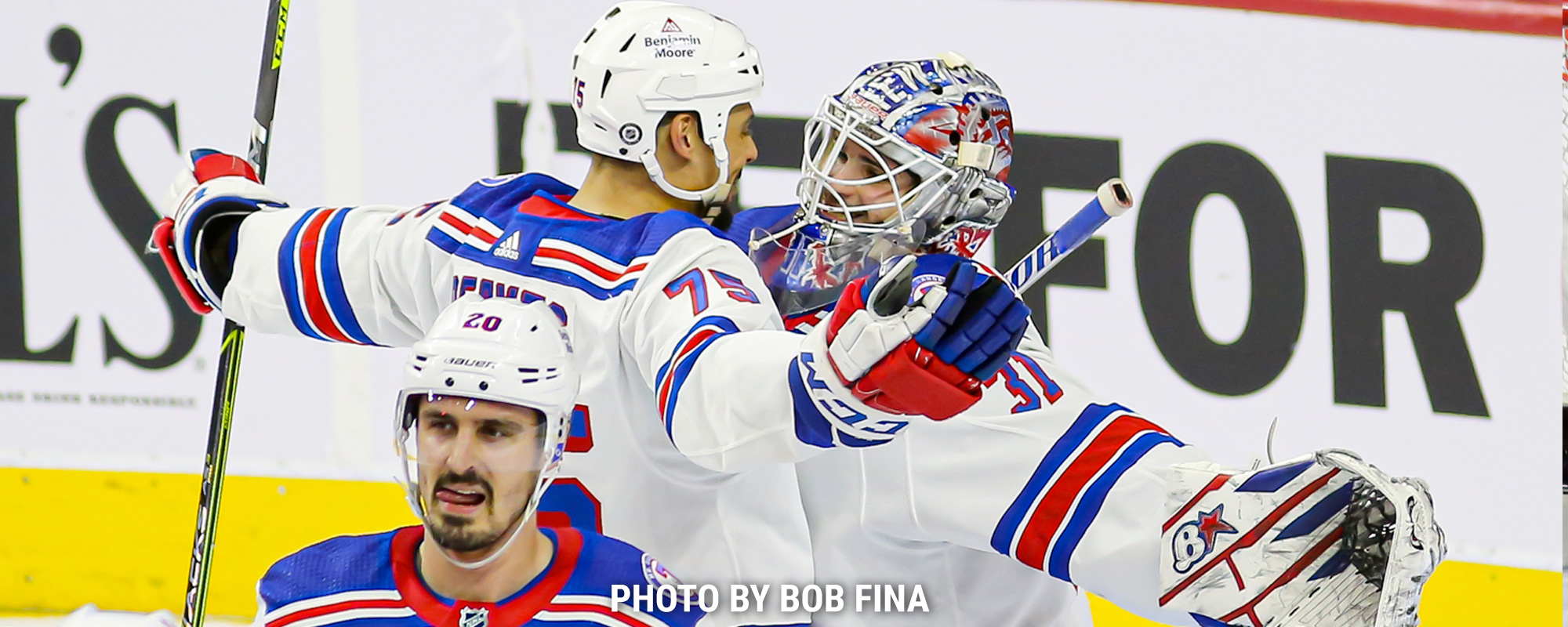 It will be difficult for Igor Shesterkin to top his terrific Vezina Trophy-winning season, but with a young roster jelling in front of him, their improvements could make his job quite a bit easier. In particular, more goal-scoring support could certainly help improve his regular season won-loss record.
read more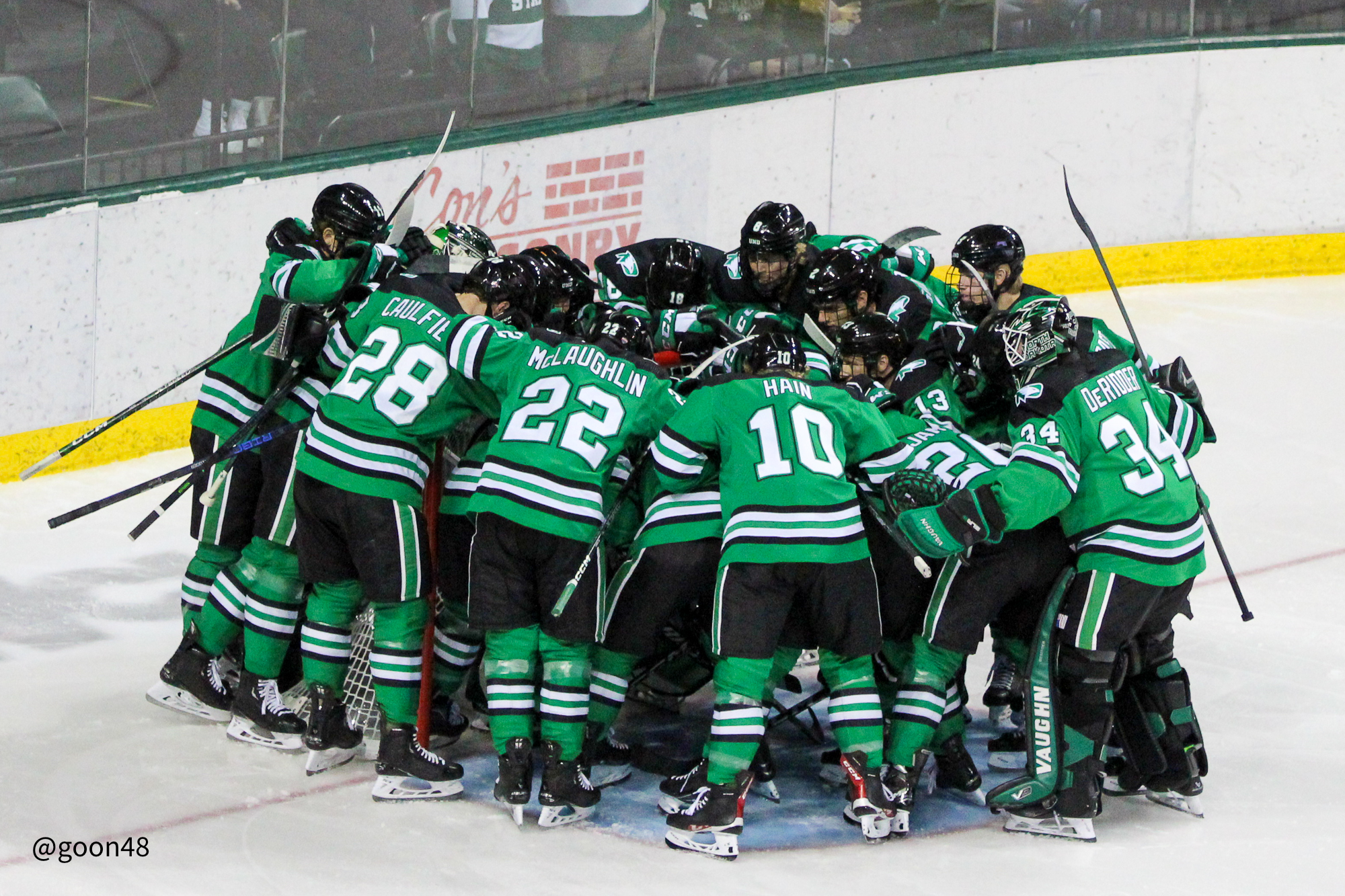 Bemidji, MN --The Univerity of North Dakota traveled down highway two to take on the Bemidji State University. The two teams played to a 3-3 tie. The Fighting Hawks would end up winning the shootout, which will have no bearing on the Pairwise Rankings.. Here are some...
read more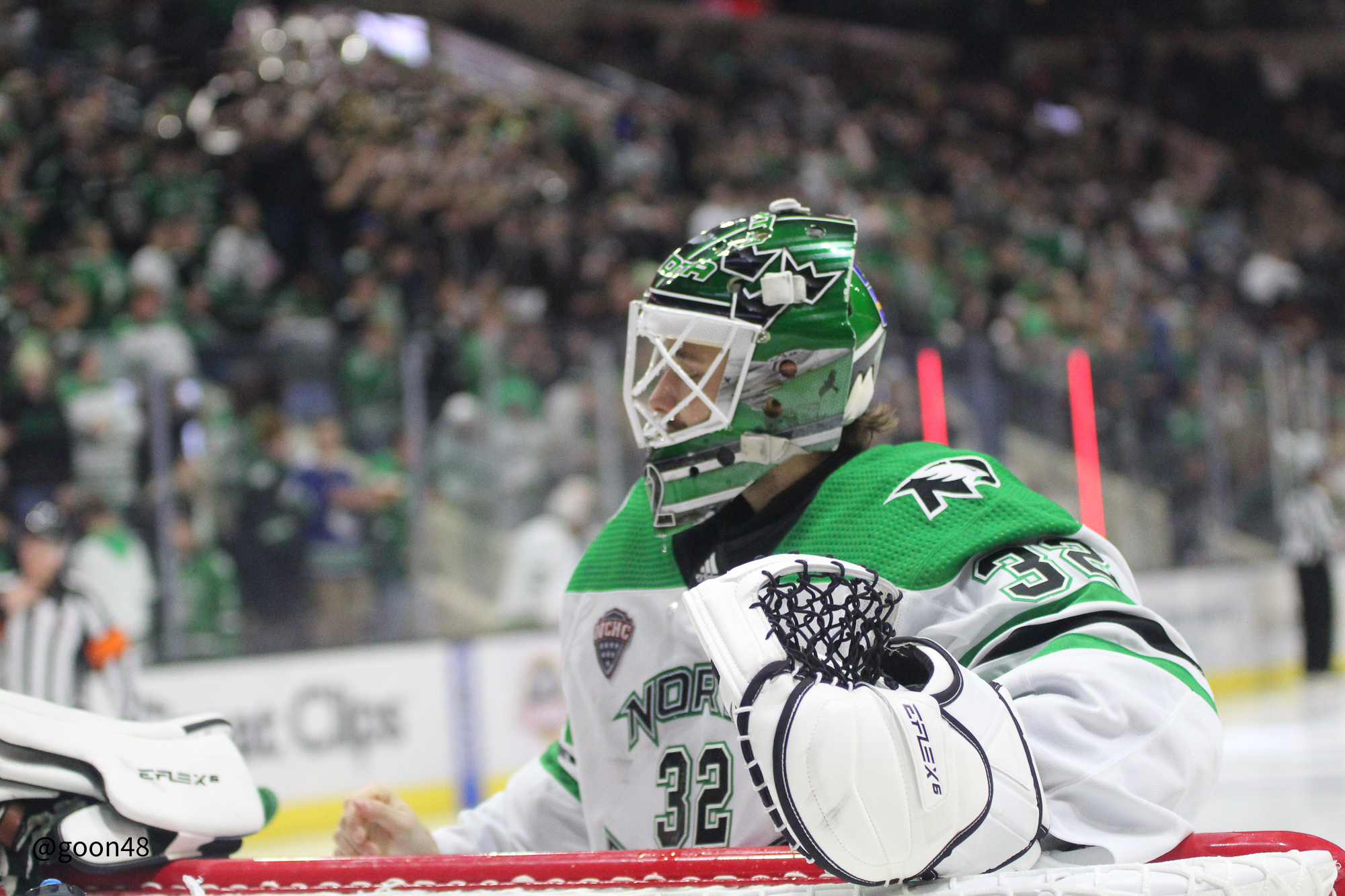 Thirteen games into the 2022-23 season, the University of North Dakota men's hockey team isn't meeting expectations. After winning a third National Collegiate Hockey Conference regular season title in a row, the Fighting Hawks have fallen on hard times. Through 13...
read more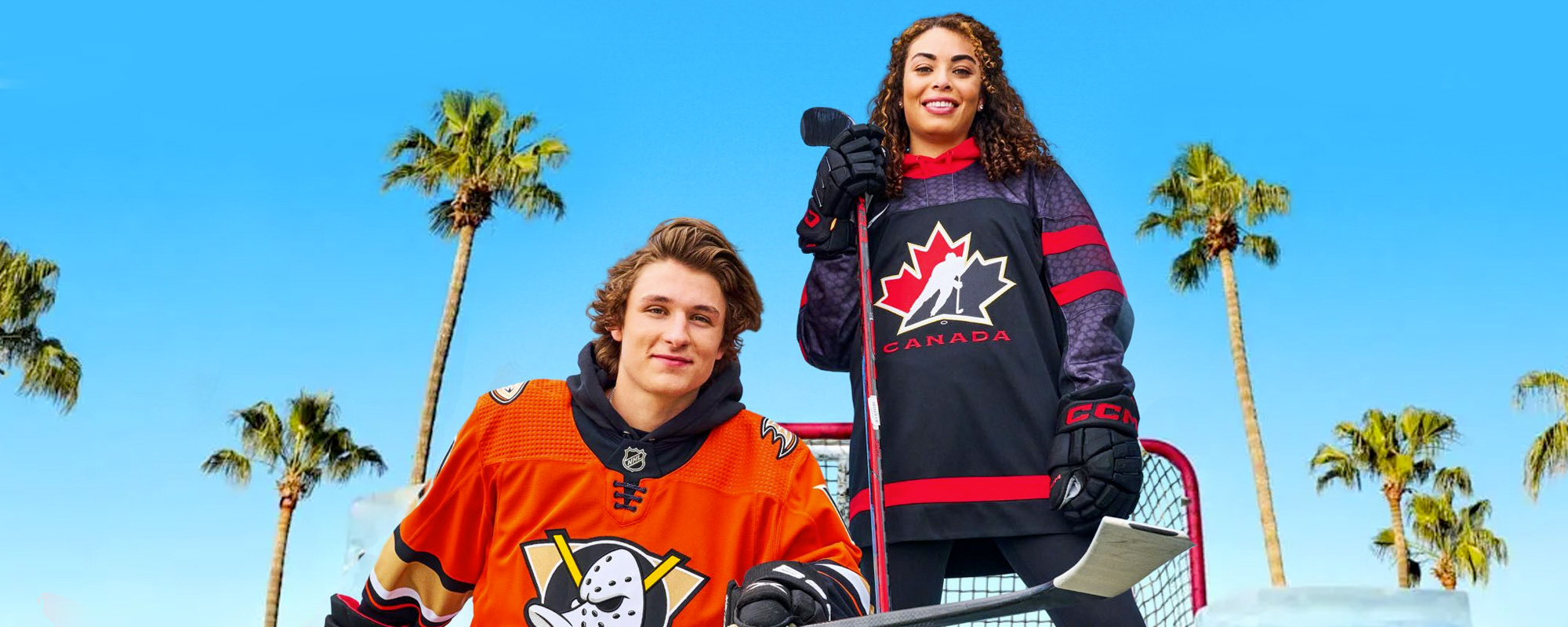 EA Sports' annual hockey video game – NHL 23 – will be released on October 14th, and as always, Inside Hockey will be here to cover it. The cover athletes for NHL 23 are Trevor Zegras (Anaheim Ducks) and Sarah Nurse (Team Canada). Nurse is the first woman to appear on the cover of the EA NHL hockey video game.
read more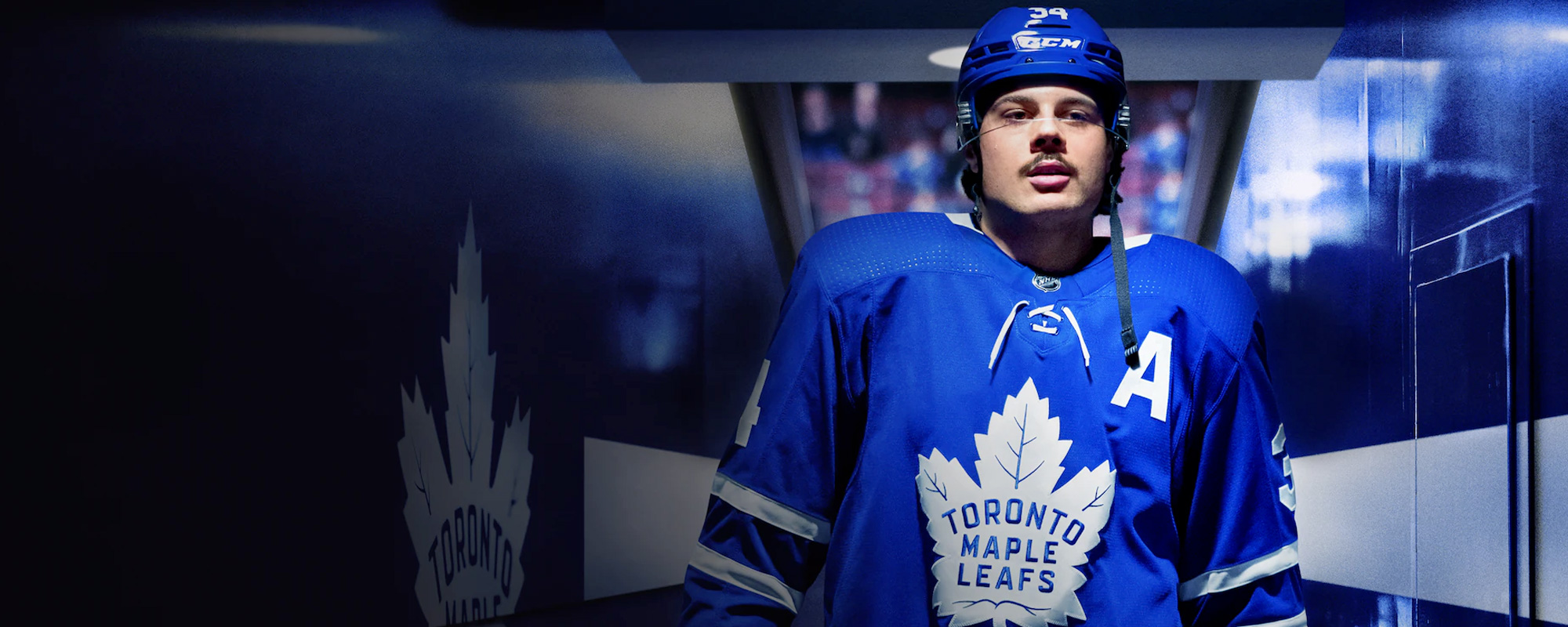 It's been 30 years since Electronic Arts released the original NHL Hockey for the Sega Genesis, and each year since, an updated version of the game has built upon its predecessor. This year's game manages to hit on all fronts, offering a huge leap forward with regard to both presentation and gameplay.
read more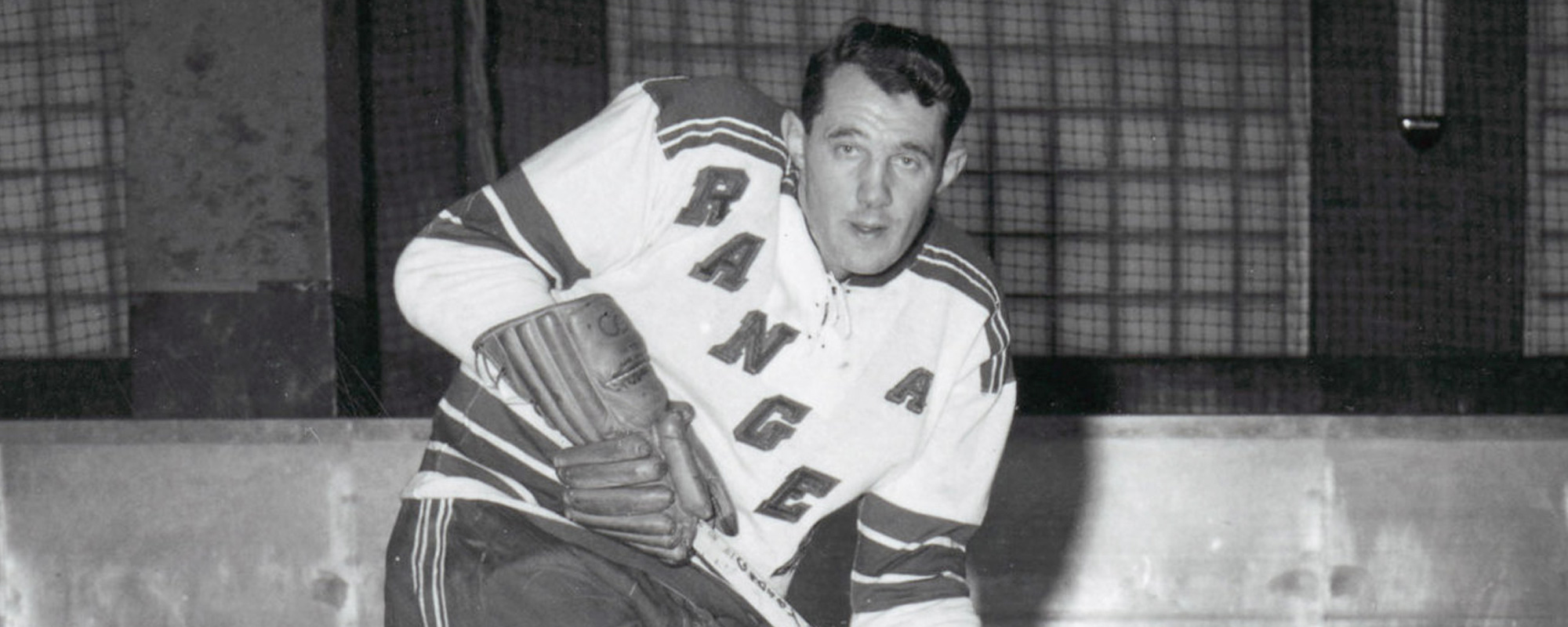 Bill Gadsby was one of the best defensemen of his era. He played for three teams and appeared in seven All-Star games during his 20-year NHL career. He was never on a Stanley Cup winner but was inducted into the Hockey Hall of Fame in 1970.
read more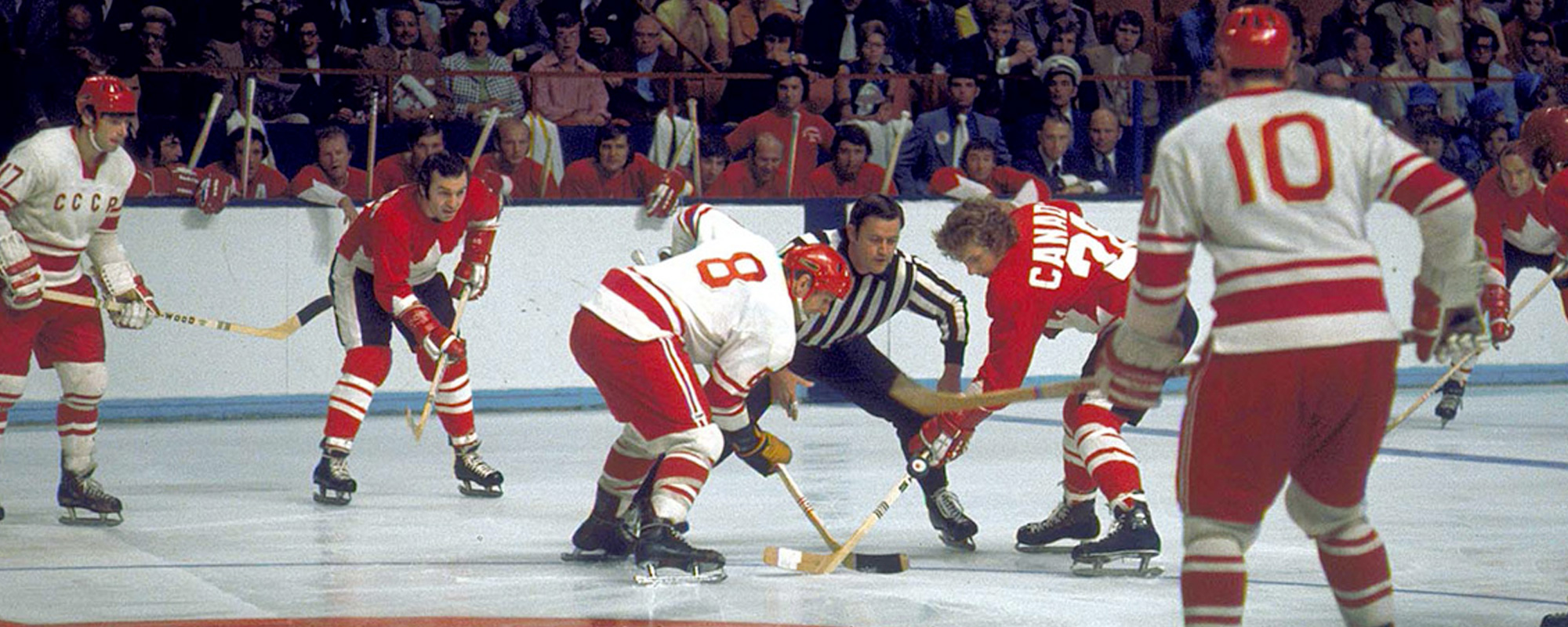 Reaching the Summit is no ordinary hockey retrospective. It is a scholarly, topical compendium of articles dealing with advanced sports analytics, personal memories, examinations of the Summit Series in sociological and psychological terms, avant-garde poetry, and even an alternate history scenario.
read more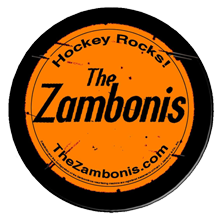 Ever wonder what it would be like if your everyday car was a ZAMBONI?!?!?
Wonder no longer…
Check out The Zambonis' latest hit, "Slow Whip"!