The perception seems to be that the Senators paid a pretty penny for Matt Duchene. In Sunday's rare three-team deal, Ottawa sent goaltender, Andrew Hammond, 2017 first rounder, Shane Bowers, and a pair of draft picks including a lottery-protected first to the Avalanche. To help complete the deal, the Sens also traded NHL veteran, Kyle Turris to Nashville, who added a pair of prospects and a second round pick to Colorado's haul–and a haul it was.
Joe Sakic took a great deal of criticism for his asking price and timeliness of making the deal (the club had been actively shopping Duchene since early last season). In explaining how a deal centered around a dynamic, scoring center took so long need look no further than the mammoth seven-for-one return Colorado managed to fetch. But as the Avs are surely sighing relief, others who couldn't or wouldn't pay the sticker price on Duchene are left to circle the wagon.
Anaheim, Carolina, Columbus, Nashville, N.Y. Rangers and Pittsburgh were among those with varying degrees of reported interest in the 26-year-old center. So where do they go from here? Let's examine:
Anaheim: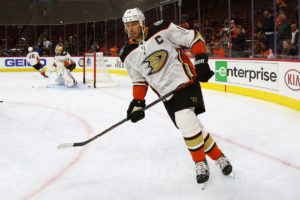 In the case of the Ducks, an acquisition of Duchene would've come as means of necessity as much as upgrading its depth down the middle. Ryan Kesler remains out following offseason hip surgery. The team expects him back before the new year, which is the good news. The bad news is that Ryan Getzlaf, who suffered a facial injury last week, will be sidelined for two months following surgery on a fractured cheekbone, the team announced on Tuesday. That leaves Anaheim without its top two centers for at least another month and a half. Winless in their last four (0-2-2), Anaheim might be among the most eager to get something done.
For all the injury problems relating to the Ducks, their blueline is healthy. Might Sami Vatanen (whose name has been out there almost as long as Duchene's) be dangled? Even if they ride out the injury bug it's hard to imagine the Ducks don't try and upgrade as their window to win a cup remains open.
Carolina:
The Hurricanes, rich with young defense were always reported to have interest. Perhaps it was an unwillingness to part with a package that included a first rounder, a roster player and a prospect. Maybe it was a tightly-budgeted Carolina franchise realizing the tough optics of having Duchene and Jeff Skinner on expiring contracts in the same year. Either way, there was nothing to suggest the Canes were ever really close.
The Hurricanes' average age of 25.6 to go with 26 prospects taken over the last three drafts indicates that Carolina might have its best days in front of them, but a return to the postseason might still have a ways to go for the 5-5-3 club. The fact that they were among those with the most ventured interest is encouraging though as they haven't been a buyer since 2012 when they acquired Jordan Staal.
Columbus:
It's not as though it's 1-2-3 punch of Alexander Wennberg, Nick Foligno and Brandon Dubinsky is bad. It's not at all. But with eight NHL defensemen and most under 26, there was room for something. Columbus wants to improve following a franchise-best season and Duchene would have been quite the component to add to that.
Options down the middle post-Duchenne seem thin. As such, attention could shift to the wing and who would't want to see John Tortorella try to coach Evander Kane?
Nashville:
David Poile, perhaps the most active GM in the league over the last three seasons, has built the Preds into a cup contender. His acquisition of Kyle Turris for prospects, Sam Girard and Vladislav Kamenev as well as a draft pick was a leaner price. The accompanying six-year, $36 million extension is nice, too. The Preds coveted Duchene, but they can't be upset with paying less for a largely similar player.
N.Y. Rangers: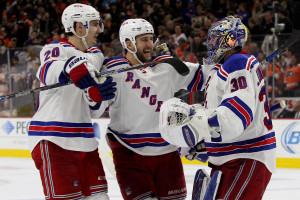 Even if the Rangers are trying their hand at a bit of a rebuild, they had to be interested in Duchene. After trading Derek Stepan away in the offseason and coming into the season with most of their picks and a decent enough prospect pool, New York seemed to have most of the required assets to make a deal. So what was the "deal-breaker?"
Brady Skjei. Believed to be the player the Avalanche coveted the most, it was a non-starter for the Blueshirts. They've survived the early panic of a slow start and are riding a five-game win streak. New York might best be served to wait and see for now. They've yet to have any man games lost to injury. If they find themselves back where they were last season, they may want to re-visit upgrading the middle of the ice which presently features Mika Zibanejad, Kevin Hayes and David Desharnais. Even more so as Henrik Lundqvist will turn 36 in March. As his career begins to unwind so too does New York's window.
Pittsburgh:
If the Penguins were ever realistically going to land the coveted center, it was likely in the offseason. As of Thursday, Pittsburgh is mostly healthy and have just under a million in cap space. That only serves to further complicate an already complicated transaction. Even if the reigning champs are off to struggling start, the answer to whatever is wrong with the team resides in that locker room. With Sidney Crosby, Evgeni Malkin and recently-acquired Riley Sheahan down the middle, the Pens are more likely to look at adding to its defense. Time will tell, but a healthy Kris Letang come the postseason might feel like an acquisition in itself given recent trend.