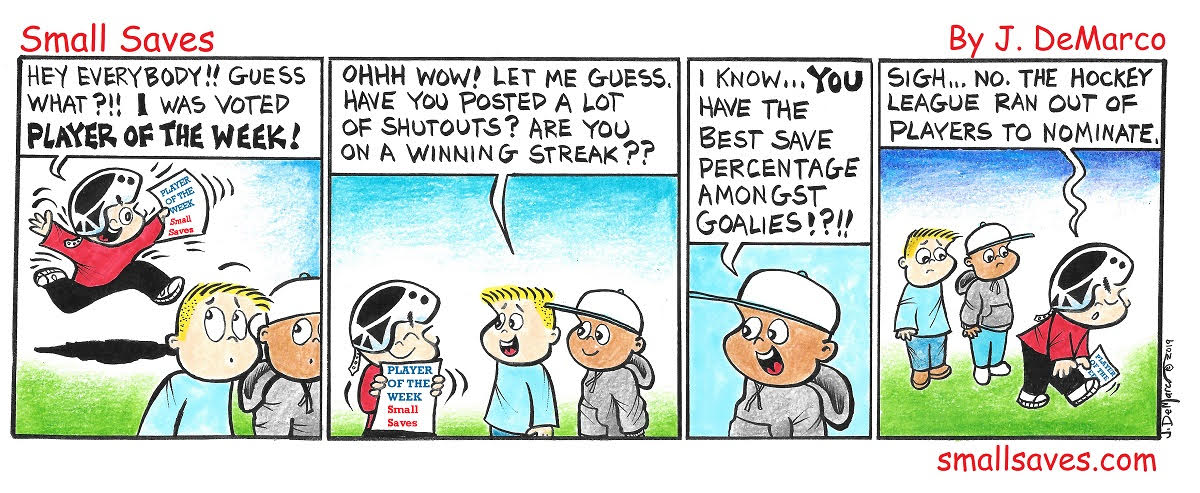 Hi, everyone.
Hope you all had a great week!
Terry Sawchuk. For anyone in my age group—or older—the name conjures up instant awe and excitement! Your eyes may widen as you ask, "THESawchuk!?!" Oh, yes… Sawchuk! Now, for the younger generation, one is sure to get a quizzical look upon their face and innocently inquire, "Who is Sawchuk?"
Well, pull up a chair and sit for a moment. Not so much to listen to me, but to enjoy the link I'm about to share. You see, Sawchuk just may have been the greatest goaltender that ever lived. Oh, sure, there's always an argument on who was the best at their position in any sport. But whenever they list the top 10 hockey netminders of all time, you can be sure his name is right in there.
I just saw the trailer for the 2019 movie release, "Goalie. Based on the life of Terry Sawchuk." It left chills up my spine. If ever there was a film that delved into the psyche of goaltending, I feel this is the one. Here is the link to the movie I know I must see:
https://www.youtube.com/watch?v=9L-cN9sSpo4
Small Saves himself has news he'd like to share. Our little goalie will be appearing in both the Calgary and Edmonton Hockey Magazines future issues! A special thank you to them for giving Small Saves a place to shine. Please click on the link(s) to see the magazines:
https://hockeymagazine.net/calgary.html
https://hockeymagazine.net/edmonton.html
We're also very proud to announce that Small Saves will be appearing in The Hospital Activity Book for Children. This is a fun activity book which features games, puzzles, stories, and more, for children who are in long term care in Hospitals and Health Clinics across Canada. My hope is that Small Saves brings some smiles and laughter during their hospital stay.
Here is the link to their website and activity book:
It looks like March will be the debut of our Small Saves "Fan of the Month" feature. We'll be featuring our first fan in the all-new section ofsmallsaves.com in just a few weeks. If you'd like to be featured as a Small Saves fan of the month, just email us with a short bio of yourself. You can talk about anything from why you like Small Saves to your favorite hobbies. For youth fans, please make sure you have your parent's permission first. Each fan will get an official Small Saves t-shirt.
This week's t-shirt spotlight is on our "Old Time Hockey" design. Hockey fans who long for the days of past hockey will absolutely love this shirt! The logo harkens back to the old time, vintage heritage history of our game! Let everyone know you're a fan of original, old-school hockey!
Here is the link:
https://www.amazon.com/Hockey-Vintage-HOCKEY-Player-T-Shirt/dp/B07DCVCCKZ/ref=sr_1_5?s=apparel&ie=UTF8&qid=1550443132&sr=1-5&nodeID=7141123011&psd=1
To see all our shirt designs, please visit www.smallsaves.com and click on our store link.
Small Saves book news! His next cartoon collection book, "Goalie in the Spotlight", will be out by this Summer and we can't wait! It will consist of about three years' worth of recent cartoons. A great addition to your Small Saves and/or hockey book collection.
While you're waiting for the new book, check out his past publications for a truly fun read!
https://www.amazon.com/James-DeMarco/e/B00I1M19BI/ref=dp_byline_cont_book_1
Well everyone, have a fun week. See you next time!
Jay… and Small Saves.