We are past the halfway point in the NHL season and a variety of storylines have become clear. Amongst them: that the NHL remains perhaps the league with the most parity in professional sports.
A quick look at the standings tells the tale. In the East, the New York Islanders aren't just in a playoff spot, they could snag the top seed. In the West, the Winnipeg Jets and Calgary Flames are riding high, while the Nashville Predators lead the league in points. (It's worth noting that Vegas isn't necessarily buying the hype: according to the NHL betting line at topbet.eu, the Preds are still tenth-favorites to win the Stanley Cup despite their positioning.)
With that in mind, it's a good time to consider just who's powering these resurgences. Here's a quick look at three breakout players from the NHL season's midway point.
Filip Forsberg, Nashville Predators
Filip Forsberg is doing well by any standard, rookie or otherwise, but his explosion is all the more impressive for his being a first year player. The young Swede couldn't stick in the league last season, but this year has done more than stick: he made the All-Star Game, and then promptly scored the first goal in the game ever by a Predator. With 44 points in 49 games, he's well on his way to being a superstar in this league.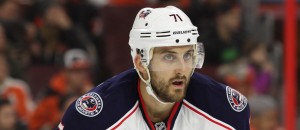 Nick Foligno, Columbus Blue Jackets
Some players just need more time to develop. Unlike the other two on this list, Foligno needed some time in the league—four seasons, to be precise—to find his elite scoring touch, but he certainly has now. Foligno set a career-high in points in less than half a season, and now has 45 points in 47 games with the Blue Jackets this season.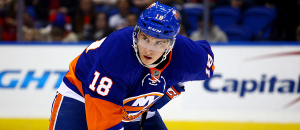 Ryan Strome, New York Islanders
Ryan Strome may not technically be a rookie—he played 37 games last year—but the young man's contributions nonetheless feel like they're coming from nowhere, perhaps in part because he's only playing 14:51 per game. Strome has put up 24 points through 49 games for the Isles, and is certainly part of the blast of excellence that has pushed them to the top of the conference.