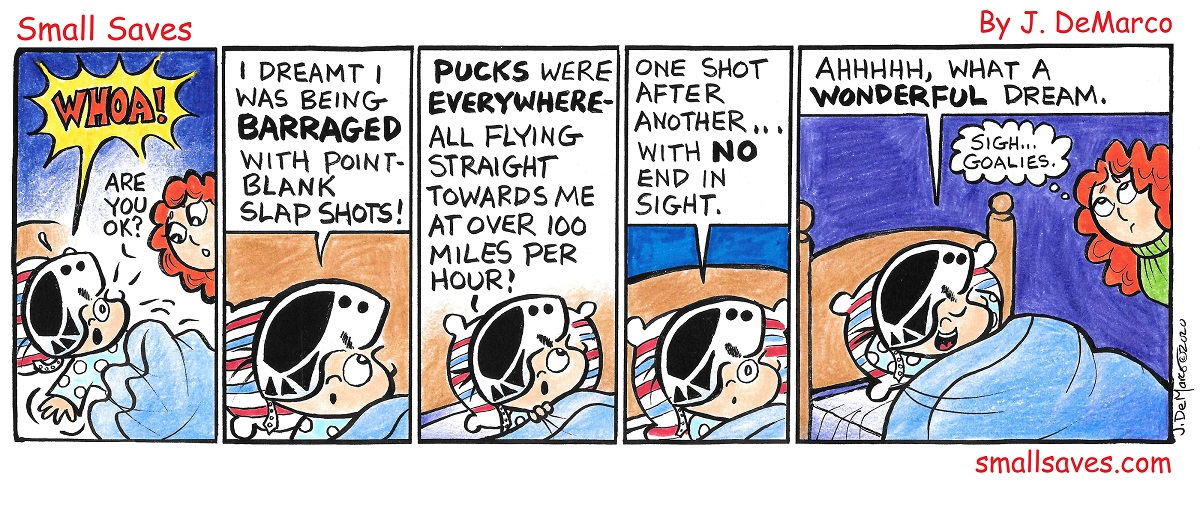 Hi Everyone!
I'd like to thank everyone who has taken Small Saves into their home… whether you wear one of his shirts, read his books, or print out and tape his comics to the fridge. I, with the help of my buddy Kevin (who was doing shooting drills on me that day), made a little video at hockey practice the other day to say thank you. When I get letters telling me how much he is enjoyed, it truly makes my day. Please enjoy the following video link:
With the holidays once again visiting us, if you're looking for a hockey or goalie-themed present, please visit Small Saves' store on his website.
There, aside from hockey items, we also have specialty stores for dinosaurs, giant monsters (Kaiju), cats, and general-themed items (and, of course, all the Small Saves books) 😉
Many fans have asked for custom-drawn Small Saves sketches. If you'd like one to purchase for a holiday present, feel free to email me at [email protected]
Have a great week! Jay …and Small Saves!