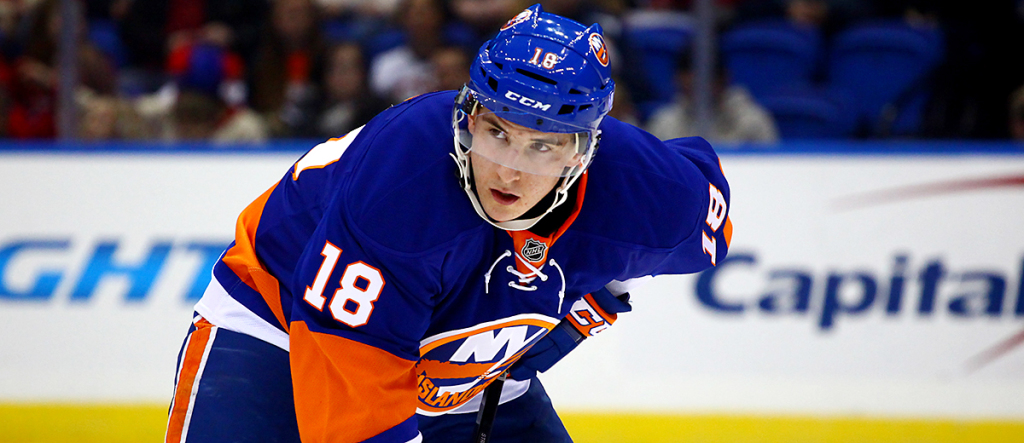 The New York Islanders will be relying on three young forwards to supply both secondary scoring and smart positional play as they enter their opening-round Stanley Cup Playoff series against the Washington Capitals this Wednesday.
Between them, Brock Nelson, Ryan Strome and Anders Lee have exactly one game of NHL playoff experience, but the Isles will have a tough time winning what is expected to be a close and hard-fought series without significant production from their young guns.
During the regular season, all three of these players were major contributors to the team's success. Lee finished second on the Isles with 25 goals scored. Strome tied for second on the club with 33 assists and had a team-best plus-23 rating, while Nelson finished fifth overall on the Islanders with 42 points.
Coach Jack Capuano was pleased with the play of his young forwards over the course of the regular season, but he also knows there is a difference in the way the game is played once the playoffs begin. "Our young guys have played extremely well for us all season long. They've done a lot of good things, but it's a new season," Capuano said. "It's a new start and it's a totally different animal, as everybody knows. It's a heavy game. Those young guys, this will be a great experience for them."
The players themselves are trying to take things in stride. "I'm excited and I know everyone else is too," Lee said. "Everyone's really gearing up for Wednesday and is excited to start the second season and get things going here."
"I get nervous for every game. That's the standard so I'm sure it will be the same," Strome added. "The stage is a little bigger and everything is a little more under the microscope. It's going to be a great experience."
Nelson made his NHL debut two years ago in the final game of the Islanders playoff loss to the Penguins. While it isn't much experience, it does give the Warroad, Minnesota, native first-hand knowledge of exactly what he can expect Wednesday night. "It was all kind of a whirlwind at the time," Nelson admitted. "Looking back, it was a good experience to have that be your first [NHL] game. It was tough that we lost but definitely a good eye opener so to speak. The game was fast, it was a hard-fought game. That game had a lot of intensity and a lot of emotions all wrapped into one and you've got to go out there and just try to find your rhythm and go out there and play."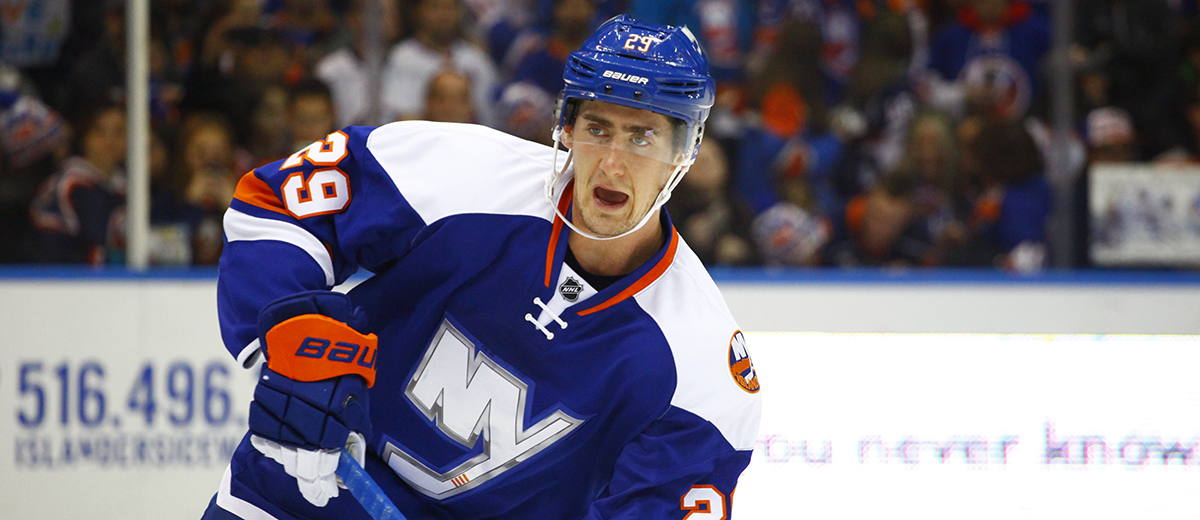 Although they haven't played in a Stanley Cup playoff game, both Strome and Lee have an idea of what things will be like when the puck drops on Wednesday. "The speed of the game is magnified and mistakes can make a difference sometimes so you have to really prepare for that and be dialed in," Strome said. "You don't want to be the guy not pulling the rope."
"You always watch the playoffs and you can see the speed and the physicality is ramped up another notch," Lee said. "It's just the speed of everything, the toughness that everyone's going to be showing and the grit and determination will be off the charts."
The young players are fortunate they have some veterans with Stanley Cup experience in their locker room like defensemen Nick Leddy and Johnny Boychuk.
"They've been key leaders for us throughout the year," Nelson explained. "It's just little bits and pieces, whether it's helping us through the tough times or learning how to win games. It's definitely nice to have those players to guide us through each of those scenarios. Whether it's silently or more vocal, they're definitely key ingredients for us in being successful and we value their presence."
The contributions of the three young forwards have been a key to the Isles success all season. When Strome scores a goal the Isles are 12-2-2 this year; when he scores at least a point, the team went 24-10-3. When Lee scored a goal, the Isles went 16-5-1 and the club went 22-7-4 when he registered at least a point. If Nelson tallied in a game, the Isles went 15-4-0 and were 22-9-1 when he scored at least a point.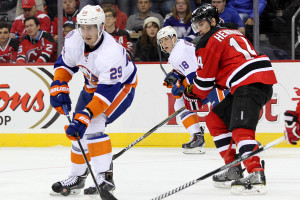 In a close playoff series, both teams gear their matchups and strategies to shutting down the opponent's best player. The Isles will be concentrating on slowing down Alex Ovechkin and Nicklas Backstrom while the Caps will focus on not letting John Tavares and Kyle Okposo beat them. That means that players like Lee, Nelson and Strome can be difference makers for the Isles.
One thing is certain, with the depth the Islanders presently have at forward, nothing is guaranteed for anybody who isn't playing well.
"You can be in the opening lineup for Game 1, that doesn't mean you'll be there for Game 2," Capuano said. "At this time, we can't take shortcuts. This is a different game, this is a man's game."
If Nelson, Lee and Strome are ready to take their game to the next level and can excel at a "man's game," they can be key contributors to a long playoff run for their team this spring. If not, the Islanders visit to the postseason may be a brief one.