SAN JOSE- It's mid-August and all of us hockey fans are antsy for the upcoming season to get here. But while we wait (with little real news to keep our hockey minds occupied) why not look back at some awesome goals? Earlier this month readers learned of my top ten favorite NHL goals since 2000 (including the Olympics) and today we will focus solely on the top goals by the Sharks. After all, team teal fans do make up the majority of my audience!
Without further ado, here are my top 25 Sharks goals since the 2004-05 lockout.

25. In a classic back and forth game versus the Detroit Red Wings back in January of 2009, Patrick Marleau capitalized on the momentum from the go-ahead goal by Milan Michalek to quickly put the Sharks up by two with this awesome break away tally.
24. Sharks fans often criticize Dany Heatley's time in San Jose and yours truly is no exception but he did have quite a stellar season in his first year in teal. This OT winner from January 2010 was a thing of beauty, defense to offense!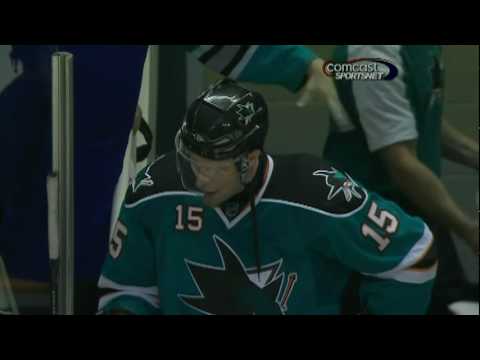 23. Jonathan Cheechoo sure seems safe with his franchise record 56 goal season during 2005-06! The hat trick goal against the Ducks (coming at the one minute mark of the video) is my favorite of goal from the Cheechoo train during that phenomenal season!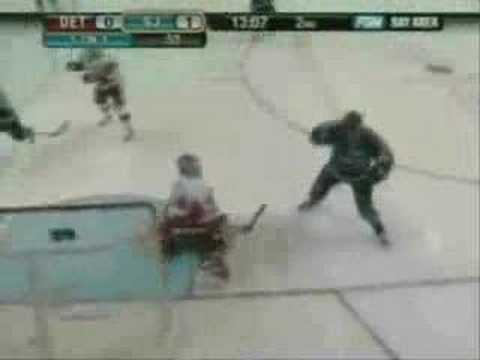 22. If there is one thing that bothers me about Sharks fans is why they decided to boo Brian Campbell as if he is on the same level of Shark nemesis like Chris Pronger and Ed Belfour. He isn't, and he was actually really good in his short stint with the Sharks and boy oh boy was this spin-o-rama a thing of beauty!
21. One of the main reasons I dislike Sharks fans hating on Brian Campbell is because if Campbell had signed an extension, we Sharks fans would never have gotten to watch Dan Boyle in teal. This goal from last season against the Calgary Flames was arguably Boyle's best of the year. Talk about wicked skating moves!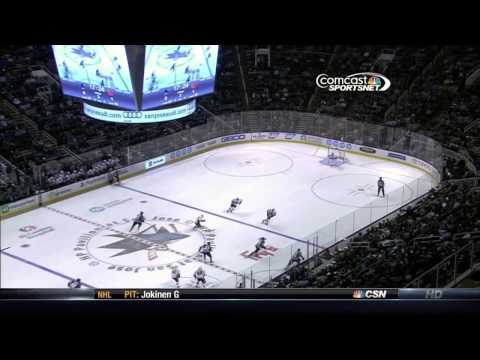 20. Almost forgot about this slick Logan Couture shorty from January of 2012, perfect example of how awesome #39 has become.
19. I cannot stand Sharks fans who hate Jeremy Roenick. I love the guy as a player and respect his opinions as a commentator, he and Campbell teamed up for a fantastic clutch goal in Game 5 against Dallas, tying the game in the third period with this beauty! (2:50 mark of this video)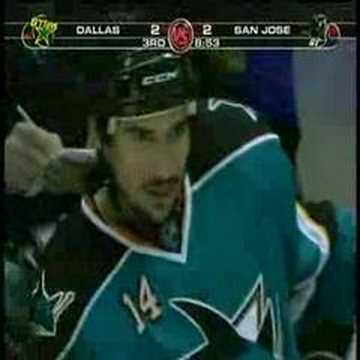 18. Maybe I am a little bit bias towards Jonathan Cheechoo but I thought his goal against Montreal was better than Campbell's. Better finish!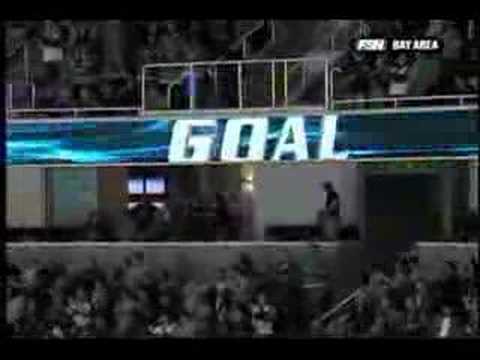 17. Torrey Mitchell never really was the same player after a horrific leg injury forced him to miss the entirety of the 2008-09 regular season. However he was able to undress four Vancouver Canucks in route to scoring this beauty in 2011.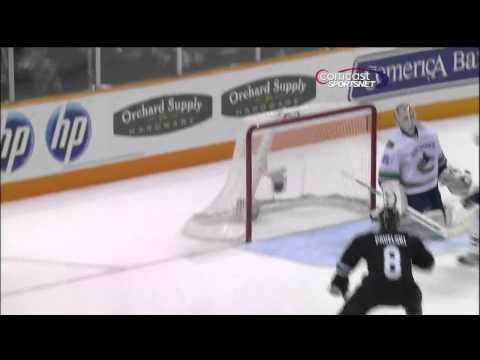 16. Dan Boyle "coast to coast with the most!". I'm a bit more of a fan of his goal against Calgary but this one does get more points since it was coast to coast all by himself!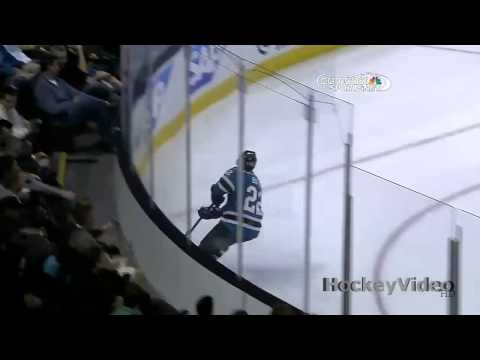 15. I can be very critical of Patrick Marleau when I don't think he's giving 100% but there is no denying how amazingly talented he is and he's still one of the fastest players in the league. This was just "pure speed" as Randy Hahn said on the call.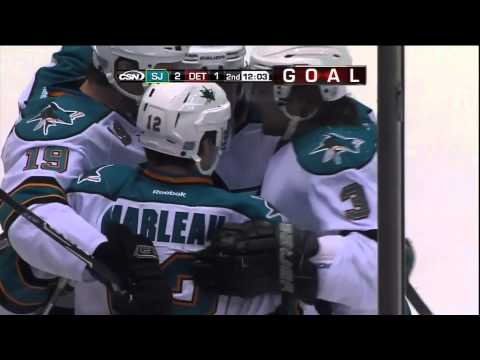 14. Recall that earlier Marleau breakaway goal that started this list? Well, it was Milan Michalek's fantastic breakaway goal that gave the Sharks the lead!
13. Raffi Torres and Brent Burns team up to stick a dagger into Torres' former club! Oh what a return to Vancouver for No. 13!
12. Did I not just say Patrick Marleau is amazingly talented? Sharks fans won't soon forget this fantastic short-handed goal to cap a comeback over Phoenix!
11. Dan Boyle may have had two great goals this past season against Calgary and Minnesota but my favorite goal of his as a Shark came a few years back against the Buffalo Sabres. (4:40 mark of the video)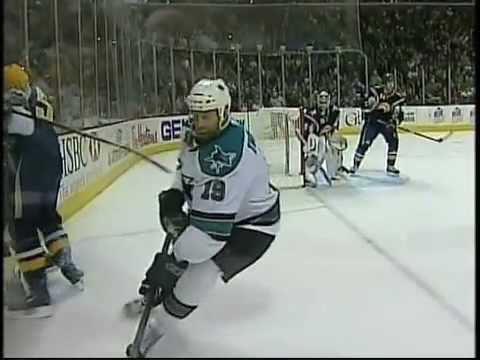 10.  Before Torrey Mitchell got hurt, he was a phenomenal penalty killer as a rookie in 2007-08, and this goal from that rookie campaign will be remembered by Sharks fans for years to come!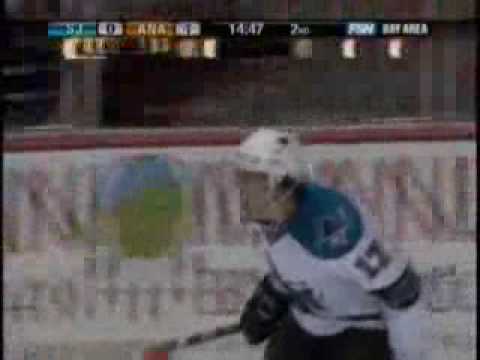 9. "Joe Thornton is a master at this situation." Game 3 in Detroit, two-on-one with Marleau.
8. The Big Pavelski nick name was born for Joe Pavelski during the 2009-10 playoff series with the Colorado Avalanche. How he finds the puck in Douglas Murray's skates here and then wires it top shelf? I have no idea! He's just an amazing hockey player!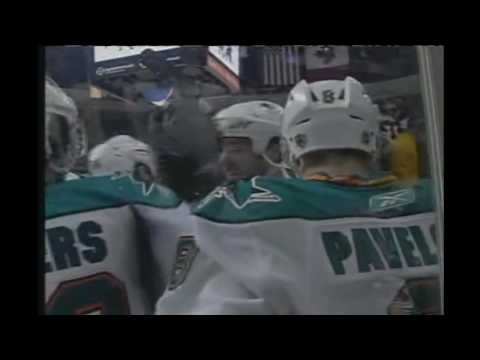 7. "Douglas Murray with a wrist shot from wayyyy back!" (1:30 mark of video)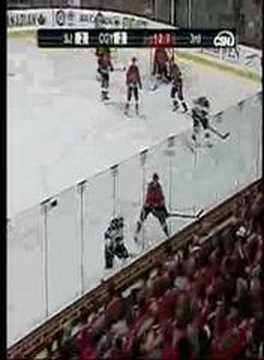 6.  OK, again call me bias but Jeremy Roenick's Game 7 performance is a thing to remember, his go-ahead goal blew the roof off the Shark Tank! (2:54 mark of video)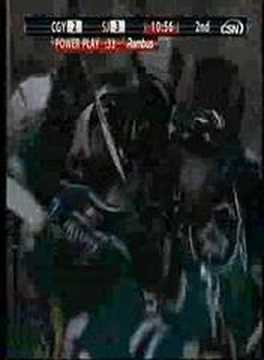 5. How bout some more from that Logan Couture guy? Remember him stealing the puck away from Henrik Zetterberg during Game 7? I do!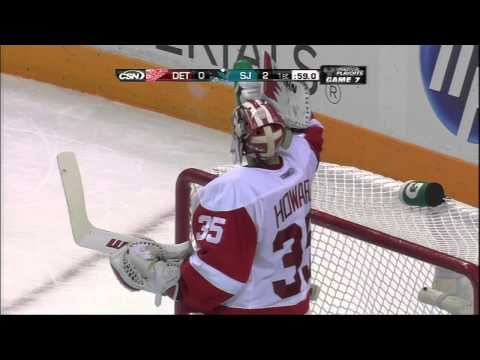 4. Patrick Marleau was bound to be on this list a handful of times and in my honest opinion, this is the biggest goal in franchise history. People love to still think it's Jamie Baker's goal (I'm looking at you Drew Remenda!) but Marleau's series clinching goal got this current era of Sharks over that Red Wing hump!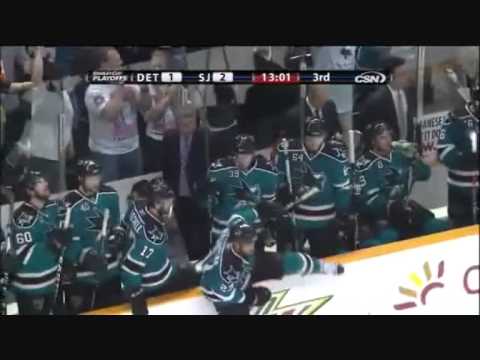 3. Before The Big Pavelski nickname came to be in 2010, Joe Pavelski already had an iconic playoff OT goal under his belt from 2008.
(4:30 mark of the video)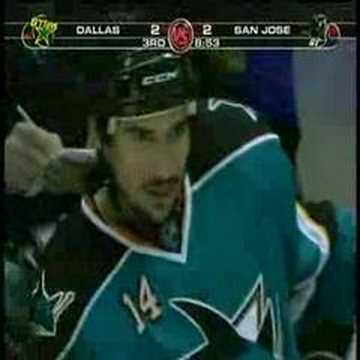 2. How bout even more from that Logan Couture fella? This past playoffs against the Kings he sprains his ankle only to come back and finish the game by scoring the OT winner with a perfectly placed wrister!
1. Joe Thornton "The Pass"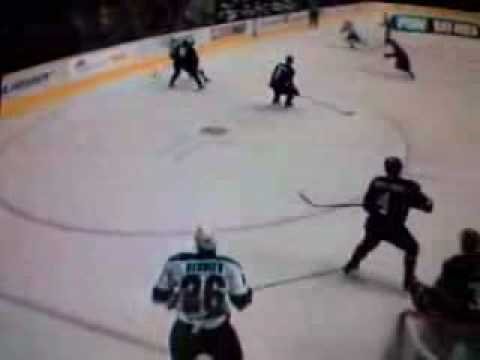 Think I missed any that deserved to be in the top 25? Let me know in the comment section below which Sharks goal or goals you think should be on the list!
And as always for more on the Sharks, follow me on twitter @ViewFromBensch