One of the favorite memories many New Jersey Devils veterans like to discuss just so happens to be the 2011-12 season. This was the season they made their Stanley Cup run to the Finals.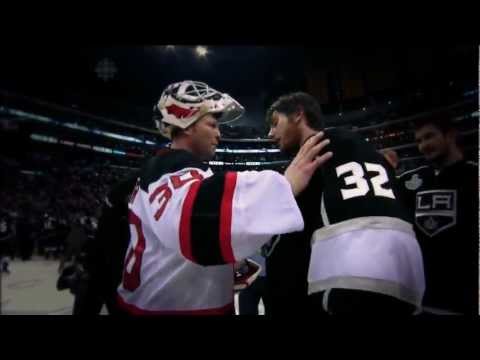 Even though the Devils lost the coveted trophy to the LA Kings, it was the fight to the finish and the bond the 2011-12 team had that made this run one of their favorite moments of their careers.
Many Devils players I've interviewed for this series spoke of how they were told not to read the media reports during the Stanley Cup run, but there were some stories they could not avoid like the "Believe" campaign and the "Pay It Forward" campaign I initiated with the fans. These were the mantras the fans embraced as the team progressed in the playoffs.
Fans could be seen all over Newark doing great deeds for rival fans and the homeless in an effort to create good karma for the Devils in the playoffs. As each round progressed, the good deeds became bigger and bigger as more fans began to believe that the impossible could become possible. There just might be something to this 'paying it forward' and 'believe' campaigns.
I walked through Newark Penn Station after one game during the first round of the playoffs. I saw a group of children wearing Devils jerseys giving out little goodie bags filled with candy to the homeless. The smiles on everyone's faces…that was the stuff that contributed to the Stanley Cup run for the Devils. The fans and Newark were just as much a part of that journey.
Moments like that and how the media became so involved with the spirit of the Stanley Cup run, the team couldn't help but read the papers and blog posts. The media became another part of how amazing their run for the Cup was for the team. All of these elements are what made this run so special for them.
For Travis Zajac, the run for the Stanley Cup…that was his favorite memory of all.
"Favorite memory?" he asked. "I think a couple years back our Stanley Cup run to the Finals. For me, I came off an injury that year and to come back and be a part of that run to the Finals was definitely something I'll never forget. Hopefully, I'll be able to go back there."
Travis and his wife, Nicole, welcomed a baby girl to the world yesterday. They named her Viktoria.