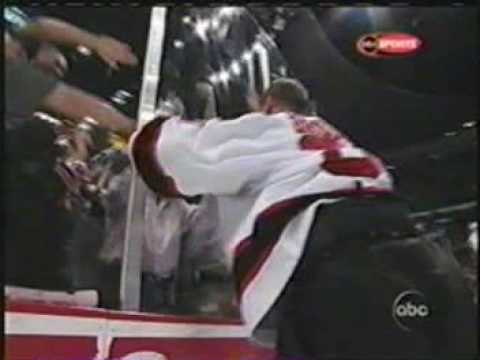 For today's Devils Throwback Thursday, I asked Stephen Gionta to share one of his favorite Devils' moments he shared with his brother, Brian, a former New Jersey Devil.
"I was here at the Devils," Stephen said of his favorite moment.  "Being at Game Seven of the Cup in '03.  I was obviously still in college and just seeing [Brian] win it…we were there.  We had our whole family there for Game Seven.  Besides playing in the Stanley Cup myself as far as family related…that was the next best thing seeing him lift the Cup and being there for it, enjoying that moment watching him.  Just being proud that he was able to fulfill that dream."
How did Brian spend his day with the Cup?
"We were in Rochester," he said.  "We had the Cup Day at my parents' house.  We had the whole neighborhood there.  It was pretty special.  My family, where my parents live, are a pretty close, tight-knit neighborhood with all the neighbors.  It was pretty cool to share that with them."
A lot of the younger Devils cite the 2012 Cup run to the Stanley Cup Finals as one of their favorite NHL career moments.  Stephen is one of them.
"I was hoping, obviously two years ago, but it didn't happen," he said of having his own Cup Day.  "It was nice, because Brian came in, brought his family in for Game Two of the Finals there.  It was pretty cool having them and experiencing that myself and having the support of his family, as well."
As far as another moment in the younger Gionta's history, how about his first NHL goal?
"My first goal.  I will never forget it.  It was against Ottawa.  It came off of Ponikarovsky, driving it to the net and putting it there.  I was just in the right place, right time for the rebound.  It was definitely a special moment I won't forget."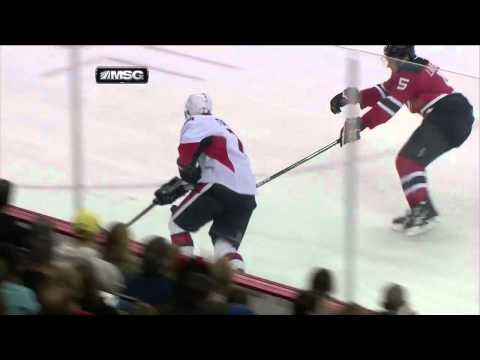 Did Brian call his little brother after that big moment?
"He texted me right away," he said.
He didn't know if Brian was watching the game or not.
"I know he texted me as soon as he got a chance.  I know he had said something on Twitter about it.  Obviously, I don't have Twitter, so I don't know what he said.  It was a pretty cool moment."
Couldn't be more Happy or Prouder of my younger brother! Scoring his 1st NHL Goal. What a dream come true!!! #hardwork #perseverance.

— Brian Gionta (@Giostyle21) April 7, 2012