Most players on New Jersey Devils 2011-12 roster cite how the Stanley Cup run in 2012 was their favorite moment as part of the franchise.
Devils captain and defenseman Bryce Salvador is one of those players.
After being in the NHL for the last 13 years, the 2012 playoffs was one of the biggest highlights of his career — even though the Devils did not win the Cup.
"I think there's been a lot," Salvador said of his favorite moments as a New Jersey Devil. "But I think some of the more memorable ones were [when] Marty [Brodeur] broke the record and the run we had in the playoffs."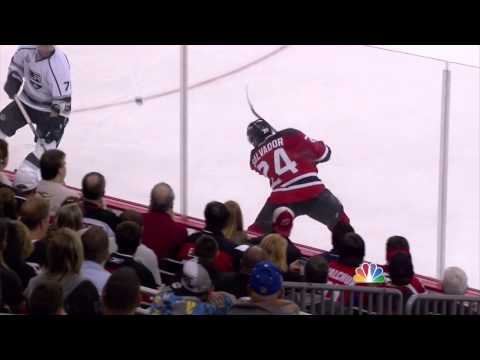 Just what exactly was it about the Stanley Cup run that year that made this so special for him?
"I've been in the league for what has it been? Geez. 13 years? 14 years? It's the first time I made it to the Finals," Salvador said. "Obviously we didn't win it, but to just go and experience that…it doesn't happen very often. Everything about it: the wins, the losses, the aches, the pains — everything about it. It's just the whole experience. You can't pick out one thing out of it."
One factor he pointed out on the road to the Stanley Cup that made the run so memorable: the good ole' Hudson rivalry.
"Obviously, around here to beat the Rangers to go to the Finals, I think that adds to it," Salvador said.