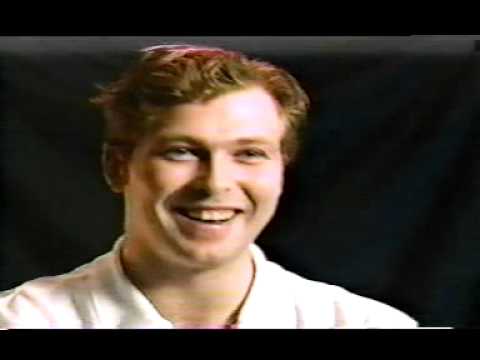 Martin Brodeur has had many memories over his career being a New Jersey Devil.  For his first contribution to the Devils' Throwback Thursday series, I asked him to talk about one of his favorite moments from the 1994-95 season since Mike Peluso and Ken Daneyko started the series off talking about the '95 Cup year, the first time the Devils ever won the Cup.
Here is Brodeur's favorite memory from that year.
"That was my second season in the NHL," he said of the 1994-95 season.  "We had this bus driver called Heinz that followed us everywhere.  We were so surprised when he showed up in Detroit in the Finals.
"For me, it was a big memory and how close everybody was to that bus driver.  We never had that.  When he left us, we never really had that relationship with a bus [driver] again.  It's one of the good things from the '95 season that I remember.
"People can see what I'm talking about," he said of the '95 Cup video.  "He was great.  It's just so many stories.  He was into it: winning or losing.  He'd give you high-fives and stuff like that.  It was really cool."
As you'll see in the video, Claude Lemieux was known to be a little high maintenance.  Was he really that crazy on the bus?
"At times," Brodeur replied, laughing.