Like any good sports rivalry the Boston Bruins vs. Montreal Canadians game was one for the books on Sunday night. I think one of my good friends Ryan would agree. He was evicted from TD Garden before the end of 1st period.
During the game, a rage developed even in the likes of charismatic captain Zdeno Chara. He received a slew of penalties after teaching Emelin a lesson in Science, more specifically Newton's First Law of Motion: "What goes up, must come down." I think his finest moment was swatting the back of Alexei Emelin's head as if he were some type of small insect. The truth of the matter is Emelin is a 219-pound defenseman and Chara managed to make him look like a flea market rag-doll. There has been much discussion in the media that Chara's 17 minutes cost the Bruins the win Sunday night, but I believe the precedent of "don't even think about touching Tyler Seguin or any of my forwards" was far more important than earning two points on Sunday night. I guess it's fair to say the the Habs won the battle, but they have not (and frankly will not) win the war.
Since Sunday's game, the media has been buzzing after Coach Julien candidly called out the Canadians on their ability to embellish. Vancouver Canucks fan and YouTube subscriber "MAKAVELI719696" took it upon himself to create a video showing some of Boston's embellishments on the ice. Some fans are just so bitter. Can you blame him though? 2011 must have been really tough for him.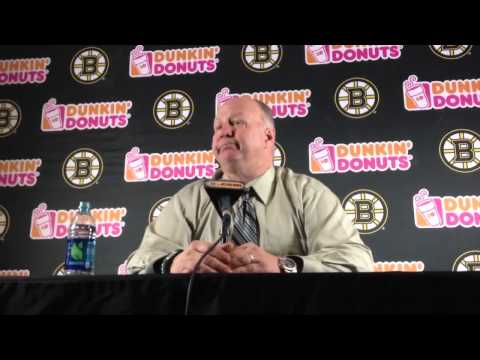 Let's be honest, professional athlete or not, I think we are all a little guilty of the casual embellishment. If I'm in a crowded mall or airport, having a terrible day and someone so happens to run over my foot with their zebra print carry-on luggage or slightly bump into my leg with a large shopping bag, you better believe that I'm going to pull out all the stops. "Ouch! Watch where you are going lady! Jeez, that really hurt." The truth of the matter is, I'm 25 years young and I think I can handle the standard 1-lb rolling wheel skimming my pinky toe or the oversized paper bag filled with designer jeans rebounding off my thigh. With that being said I'm not favoring the Bruins actions but I think we all have to be honest with each other and ourselves, take a look in our dirty bathroom mirrors and say, "I'm guilty. I'm guilty of occasionally embellishing pain for my own sick pleasure."
Boston Bruins fan or not, I think you have to be fair to "MAKAVELI719696", the viral video he created this week was pretty funny and 30,000+ viewers would agree. The YouTube sensation has created several other videos regarding the Boston Bruins, more specifically geared towards forward Brad Marchand. The video is so un-cleverly entitled "The Art of Nose Diving." The kid has a large nose; I think it's time to move on from that punch line. If I could score goals like Marchand, I'd take his that schnoz any day of the week, even on my wedding day.
Since the debut of "The Art of Nose Diving," Comedy Central's The Daily Show and Colbert Report have done their own renditions.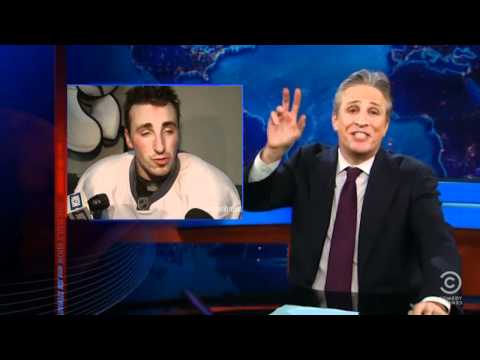 Any press is good press! Embellishing, viral videos & mock news programming aside, the Boston Bruins play a solid game of physical hockey and their record and stats prove just that. At least our cities players have enough common decency to refrain from telling the press that everyone must just be jealous. I think we will continue to let our points do the talking, Pacioretty.