In anticipation of today's NHL 14 release, I had the fortunate opportunity to interview the lead producer of the EA Sports NHL series, Sean Ramjagsingh. The chosen winner of Best Sports Game in the Game Critics Awards Best of E3 2013, NHL 14 rules the sports gaming world before even hitting the shelves. From gameplay improvements to  "live the life" mode, a brand new fighting engine, and the inclusion of NHL 94 mode, 14 brings hockey realism and entertainment like no other sports game before.
Inside Hockey: What are the biggest gameplay differences between NHL 13 and 14?
Sean Ramjagsingh: We focused mostly on bigger hits, realer fights, and the speed and skill of the sport. Leveraging technology from our co-developers was a huge help, using Fight-Night for the new fighting engine, and Fifa for the new physics engine. We focused a lot on the brand new physics engine, which includes brand new hitting, more predictability, and consistency as well, getting the hits right. Bigger guys making bigger hits, smaller guys struggling to do so.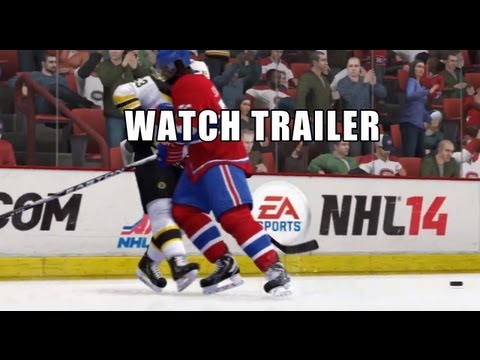 The brand new fighting engine is something fans have been asking for for years. We focused on fighting being in the moment, to really tell the story of why fights happen in real life, and why fighting and aggression is an important part of hockey.
Also spending time focusing on the skill element of the game. Making it more accessible to more users, so that literally pressing the left bumper (L1), for instance, you can see a guy coming with a big hit, you can read that situation, react to it, and have a chance of getting around it by tapping a single button.
Whats new in "live the life" mode thats different from "be a pro" or "be a superstar" modes? 
Similar idea. You create yourself, work way through the CHL, get drafted, and become a top line superstar in the NHL. But with "live the life" mode, we incorporated off-ice elements into the mode. So you'll see before you get drafted, you get interviewed by 3-4 teams, and based on how you answer the questions the teams will determine if youre a right fit or not, and this could effect your draft positioning as well. There are pregame and postgame interviews, where you can either throw your teammates under the bus or stand up for them. How you answer these questions will impact your gameplay experience.
There are interesting off-ice situations as well. For instance, after playing your first NHL game you might be out to dinner with your family who's in town to watch you play. Fans recognize you and want an autograph and you must determine if thats okay, or if its personal time. Many unique situations that youll have to navigate through, all of which can affect your on-ice gameplay and how management feels about you, depending on what you choose.
There will be a teammate-meter, fan-meter, family-meter, and either youll do well or not based off the answers and what you choose to do in certain situations.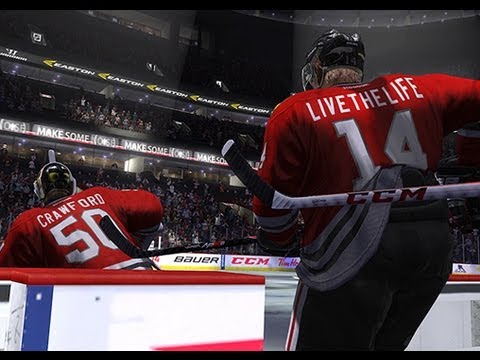 NHL 94… its back? 
94 is such an iconic game in the history of the franchise, we wanted to do something to honor that given its the 20 year year anniversary. Everyone has such good memories of 94, and when we actually put 94 in the 2006 game, we got solid feedback, but people also felt it was outdated, so we decided to make some changes.
We wanted to leverage the power of the console, the players that we have in the game today and the technology in the game today, and combine it with the best retro elements from 94, like the great presentation elements- the blue ice, star player indicator, accessible button control, where you dont need to know the players or strategies to pick up the controller and have some fun with it. Run around style, over-the-top gameplay, lots of hits, lots of goals, easy to pick up and play.
Changes to true-performance skating? 
True-performance skating last year, it favored the offensive players too much, gave the offense more tools than the defense, which is why you could blow by the D probably a little bit too much. This year we focused on limiting the wide "Titanic" turning, focusing on giving the defense more tools to counter the offense. Better defensive strafing allows d-men to stay in position and not get twisted up, we improved pivoting speed and the rated players can pivor, really providing more mobility and agility for the d-man to counteract what we gave the offense last year.
New dynamic ratings? 
While roster updates will be similar, this year we will look at a handful of players who are really excelling during a set amount of time, whether it be a week or two weeks, which is still being determined, the top 5-10 players who are having great weeks will have their ratings adjusted accordingly, and we will bump them up until they get cold again and then we'll drop them back down to their original ranking. Permanent changes will be made if a player has a serious enough decline or incline.
One-touch dekes makes it easier for users to pull off sweet moves? 
The one-touch dekes are more effective because you can do them more often. If you play in a higher skill level, like hardcore simulation which is our online game style. you have to worry more about which player you do the moves with, which is different from our default game style, which makes it generally easier on the user.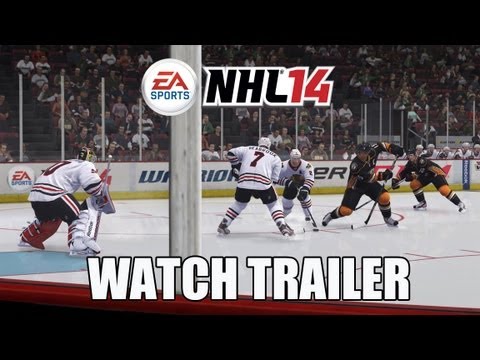 The new enforce engine? What is different and how were these changes made?
We literally threw out the old fighting system and started fresh. We are in a pretty aggressive cycle putting a new game out every single year, which is why being able to leverage technology from within EA sports is so important for us. By starting with the technology from Fight-Night, it gave us that base, and then make it to hockey and build on it, so we got a lot of great mechanics and physic elements from that, it gave us a good base to start from.
The guys who work on this game are all hockey nuts. They want to make sure we replicate everything as authentically as possible. We started to look at all different fights that happen in hockey, how fights start, why fights start, what the impact is, why a guy like Brian Burke built a team with six blue-collar guys and six white-collar guys and what their roles are. Looking at all those elements, we can now tell the story to our fans, who may not understand thh fighting and aggression in hockey, and can now start to understand it. And see why star players dont get run at all the time, as then someone would have to answer from a tough guy.
We really started from the bottom, leveraged the fighting technology, did lots of research and talked to well-known NHL tough guys about the mechanics of fighting, how to fight, and how not to fight, and put it all together.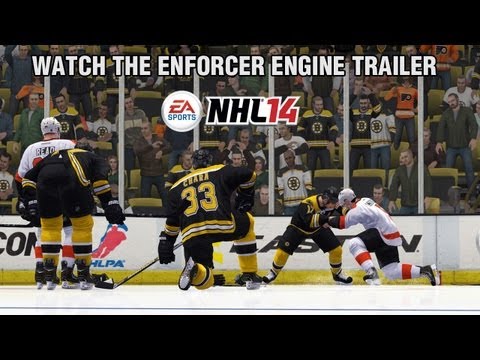 Inside hockey is very appreciative of Sean Ramjagsingh for doing this interview with us, and the rest of the EA staff. NHL 14 is now available for Xbox 360 and PS3, and it's certain to take the hockey world by storm. Lace up now and get a head start over your competition!