SAN JOSE- While hockey fans around the world await the start of training camps next month, there is nothing better to fill our hockey fix than reminiscing over some old highlights right? Today marks our third installment of top plays for the Sharks since the 2004-05 lockout. Over the last couple weeks we've posted a top 25 Sharks goals column and top 10 Sharks hits piece. This time around we have put together a list of the top 10 jaw dropping rob jobs.
San Jose has been fortunate enough to have some strong goaltending over the last decade, so strong that only two goaltenders appear on this list. Despite searching the brain and internet for highlights from Vesa Toskala, Brian Boucher, Antero Niittymaki and Thomas Greiss, this list is entirely put together by Evgeni Nabokov and Antti Niemi.
Enjoy.
10. Evgeni Nabokov was a mainstay with the Sharks, winning the Calder Trophy for top rookie during the 2000-01 season and backstopping San Jose in seven postseasons. He was certainly a thorn in the side of many Pacific division snipers. And while Mike Modano was a Shark killer, Nabokov bested him on one memorable occasion in particular.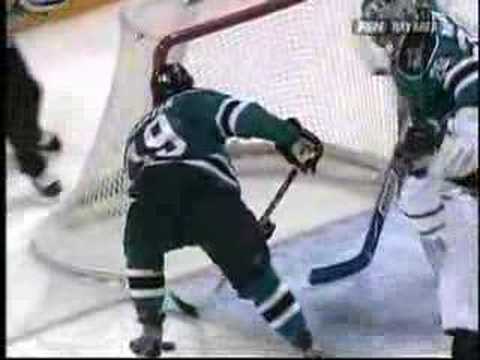 9. Since arriving in San Jose for the 2010-11 season, Antti Niemi has been nothing but solid, and this past season he was absolutely spectacular earning a Vezina Trophy nomination. This save off Jonathan Ericsson in the 2011 postseason was a beauty.
8. Curiously enough some people still question Niemi's lateral movement but over the years he's made some spectacular pad saves, numerous of which are featured on this list including this one off countryman Teemu Selanne.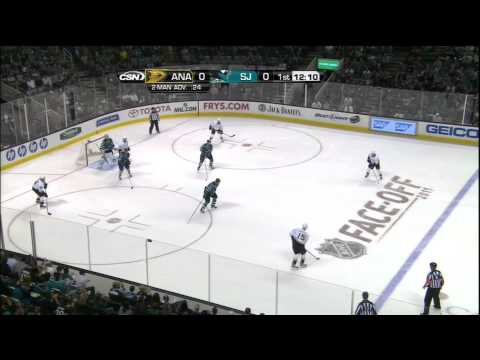 7. How bout some more terrific pad work from Niemi? This one off of former teammate Marian Hossa is simply amazing. Niemi kicks out the right pad just enough right in the nick of time.
6.  As Sharks commentator and former NHL defenseman Brett Hedican remarks, how does Niemi see this puck? Spectacular flash of the leather off Mike Richards.
5. Sharks play-by-play man Randy Hahn says it best on this circus save by Nabokov, "it's one of the greatest saves you'll ever see!"
4. Nobody blames Hahn for thinking this next save was a for sure goal but Nabokov wasn't having any of it.

3. Niemi just loves to play against his former team, his .914 save percentage in 11 games against Chicago doesn't even begin to tell the story. "Nemo" is always on his game against his former mates. I'm sure Patrick Kane is still scratching his head on how he didn't score here.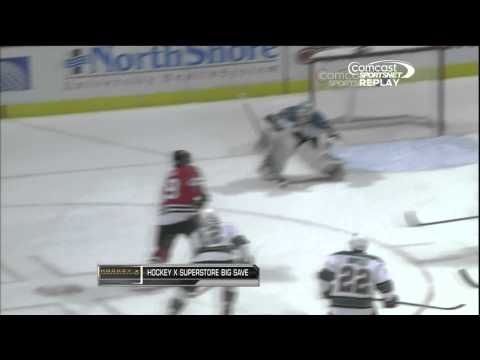 2. All anyone wants out of their goaltender is for them to give the team a chance to win. San Jose may have lost this Game 7 to the Kings but the save of the night belongs to Antti Niemi, not Jonathan Quick. This save kept San Jose in the game, giving them a chance to try and tie it late in the third. The video doesn't do it justice though, you had to be there in person to truly appreciate the reaction time for this amazing pad save.
1. Call me bias, but this is the best save ever given everything about it. The Sharks season was on the line and the flexibility needed to stretch across, just jaw dropping. Nabokov off Brad Richards in overtime of Game 6. "Sheer brilliance"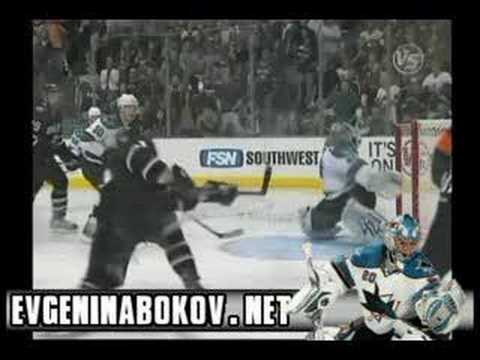 Think I missed any Sharks saves? Let me know in the comments below!
And as always, for more on the Sharks, follow me on twitter! @ViewFromBensch