David Krejci might be having his best NHL season yet.
With 46 points in games, Krejci could very well pass his previous season high of 73 points back in 2008, establishing himself amongst the elite.
Many Bruins fans and media alike ponder why Krejci, who's twice dominated the NHL playoffs in two Bruins runs to the Stanley Cup Finals, and was stellar in the 2010 Olympic games, cant produce as a point-per-game player throughout the regular season.
Some say he's super clutch, thrives in big moments, and like his team, save's his best for when it matters most. Others view it as a lack of motivation. Either way, Krejci has put it all together and been consistence in excellence from game one.
His passing is tremendous. He's shooting more. His end-to-end game continues to improve dramatically.
Krejci has been a joy to watch, and that didn't change against the Edmonton Oilers on Saturday.
In a scoreless first period, Krejci made things happen every time he was on the ice.
Creating both even-strength and power play chances, paired with an effective penalty kill shift, Krejci was one of the best players on the ice in the first as he continues to blossom as a player.
In the second period, after an early tripping call to Edmonton goaltender Ben Scrivens, Krejci put the Bruins up 1-0 with a power play tally.
After keeping the puck in the zone and setting up multiple one-timers for Jarome Iginla and others, Krejci was finally fed the puck for a shot of his own which deflected off an Edmonton player and into the net. Krejci singlehandedly kept the power play alive and was rewarded with his 12th goal of the season.
The Bruins never looked back.
A Dougie Hamilton wraparound, Carl Soderberg snipe, and Zdeno Chara to Torey Krug beauty on the power play made it 4-0 as the Bruins throttled the Oilers on home ice.
Edmonton couldn't get anything going against the stout Bruins defensive system, limited to only 22 shots on net, while surrendering a hefty 41 shots against; never a recipe for success.
One of the big story lines from today's game was the return of Andrew Ference, who got a tremendous standing ovation from the crowd and spoke about it postgame.
"It was nicer than the game," joked Ference. "Obviously very well treated by the organization and the city while I was here and while I left and throughout this year too, it's obviously a tremendous hockey city and the organization has been nothing but great to me so that's very, very special."
"I was pretty nervous before the game. [Bruins Assistant Director of Media Relations Eric] Tosi gave me the heads up that it was coming so I was ready for that.  Obviously a lot of memories and a lot of support, it's hard not to obviously feel very welcomed and extremely appreciative."
For Krejci, the Bruins, and Ference (despite the on-ice play) it was a day to remember.
Next in line for the black ad gold is a visit from their 2011 Stanley Cup rival the Vancouver Canucks, who thumped the Bruins to the tune of a 6-2 victory earlier this season.
CASINO NIGHT: 
Jarome Iginla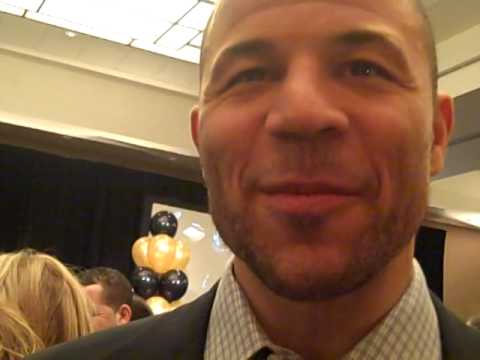 Brad Marchand