With ten games to go this season, Texas is second only to the Portland Pirates in the statistical column known colloquially as "our goaltending stinks."
We have now seen five goalies play in a Texas sweater this season: Richard Bachman, Tyler Beskorowany, Jimmy Spratt, Andrew Raycroft and the latest, former Team USA and Sault Ste. Marie goalie Jack Campbell, the Dallas Stars' #11 pick in the 2010 draft.
Jack has been a pro hockey player for about a week now. He lost his first start against the number one team in the Western Conference, the Oklahoma City Barons. He won his second start today, against the Conference's number two team, the Toronto Marlies.
After this particularly difficult season, Jack Campbell is being hailed in Cedar Park as the great white hope. Great — we don't know yet. White — well he is caucasian. Hope — we'll see. So Campbell is not the Great White Hope so much as he is the Promising Caucasian Let's-Hope-So.
For many of us, Campbell wasn't even on our radar until the 2010 IIHF World Junior Hockey Championships, specifically the gold medal game. He came in to relieve shaky Team USA starter Mike Lee in the second period. Seven minutes into the 3rd, Campbell & Co. had a commanding 5-3 lead and had chased Canada's Jake Allen for back-up Martin Jones.
Then with under 3 minutes to go, Jordan Eberle became a Canadian hero. In just 74 seconds he put two goals past Campbell to send that wild gold medal game into overtime. Who would be the overtime hero? Here's Gord Miller with the call:
John Carlson looks off the shot, Jones cheats accordingly, and Carlson buries it short side.
In fact, this clip only hints at the talent on both teams that night. On that shift alone:
Team Canada
F Nazim Kadri (Toronto Marlies / Maple Leafs)
F Gabriel Bourque (Milwaukee Admirals / Nashville Predators)
D Alex Pietrangelo (Peoria Rivermen / St. Louis Blues)
D Colten Teubert (Oklahoma City Barons /Edmonton Oilers)
G Martin Jones (Manchester Monarchs /Los Angeles Kings)
Team USA
F Derek Stepan (New York Rangers)
F Chris Kreider (Boston College / New York Rangers)
D John Carlson (Washington Capitals)
D John Ramage (U of Wisconsin / Calgary Flames)
G Jack Campbell (Texas Stars /Dallas Stars)
Now, the Texas Stars' first home game since signing Campbell will be March 29 against Hamilton. My money is on Campbell getting the nod. And on the CPC losing its mind upon the announcement.
So what is Campbell's link to broken Texas dreams?
Six months after his dramatic OT winner, John Carlson was in Cedar Park with the Hershey Bears for the 2010 Calder Cup Finals against Texas. It was our inaugural season and it had been a magical one. We stunned the Hershey crowd by taking games 1 and 2 in their barn before dropping game 3 in our own.
In game 4, with the score tied  and two minutes remaining in regulation, Stars coach Glen Gulutzan pulled a Don Cherry and was whistled for Too Many Men On The Ice.  Thirty seconds later Carlson scored the eventual game-winning goal, which tied the series at two games a piece. Thirteen minutes into overtime in game 5, Carlson found eternal cherry-picker Alexandre Giroux, who put home his own rebound to win that game. In game 6, Carlson's first period goal would be all the Bears needed.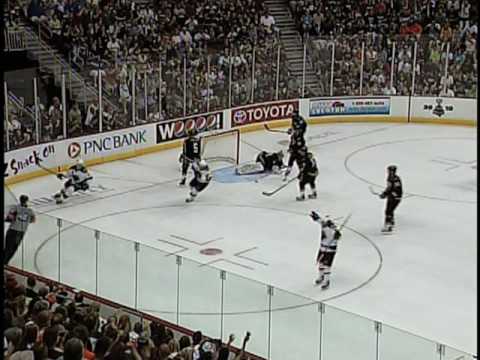 In sum, Carlson scored two of Hershey's four game-winning goals in the Calder Cup Finals against Texas, and he assisted on another.
Of course, these kinds of connections can be made almost every night in one rink or another. They generally serve little purpose. In light of Campbell's fantastic performance today against the Marlies, this connection merely allows me to avoid prematurely fawning over him as anything other than the Promising Caucasian Let's-Hope-So.