My boyfriend is constantly yelling at me and the television when the Bruins don't play physically enough. And by yelling at me, I mean me telling him to "relax" and him yelling "No!" I blame myself because I haven't had the strength to break it to him that he is totally and completely obsessed with O'Reilly, Neely, Stock and Wensink YouTube videos. Who, mind you, are all an entirely different breed of physical hockey player.  I know I'm enabling him by not speaking up, but he could be obsessed with worst things, right? Like the people on TLC's "My Strange Addiction."  Addicted to eating deodorant… are you kidding me? I'll save that topic for another day and another forum.
My boyfriend is probably going to be a bit upset that he is mentioned in this week's feature, but hey, I draw inspiration from real life situations. My boyfriend's very vocal frustration sparked my thought process for this week's article. I was thinking about how Milan Lucic's role for the Bruins has evolved quite a bit since his rookie season. For most fans, especially my blood thirsty boyfriend, the question is whether or not the fighter in Milan Lucic is still present?
Let's rewind the clock a bit, more specifically let's take it back to 2007, when Milan made his NHL debut in a Black and Gold jersey at 19-years-old. Doc Brown, would you do the honors? During the 2007 season, Milan Lucic found himself in and/or initiating about 20 or so fights. I'm sure we all remember "The Hit," as it was coined, that shattered the TD Garden's glass during the 2008 season. To say he was a physical player is certainly the understatement of the year. His fight number has slowly decreased over the past seasons but his goals scored average and his plus / minus numbers have continued to increase.
More often than not, the last sentence you just read is my key point in most arguments. It's hard to argue with numbers.  I find myself routinely telling my beau that Lucic has evolved into a different player for the team, which always manages to tick him off. I must say that his reactions are so abrupt sometimes I have to replay what I said in my head to make sure I didn't accidently tell him that we were moving in with my mom or that there were no beers in the fridge.
Do the Bruins need an O'Reilly or a Wensink? For die-hard fans, I think the answer is an obvious, yes. Do I think Shawn Thornton fills the role very nicely? Again with a very obvious, yes.  It should be said that it is not just the evolution of the players themselves, but the evolution of the game that has caused the Bruins to stray from their infamous on-ice fighting. Referees aren't allowing fights to escalate like they did 30 years ago. Safety is a big initiative in all professional sports nowadays.  I'm sure hockey fans all over feel safer knowing that there isn't an off chance that they will be beaten to a pulp with their own shoe. Note to self: wear slippers to any and all hockey games going forward.
I mean, I am right there with my boyfriend. Would I enjoy watching some good old fashioned hockey? Of course I would! Who doesn't enjoy a casual busted lip over an ice cold beer? But as the great Bob Dylan once sang, "The Times They Are a-Changin'," and that's just the truth of the matter.
The Boston Bruins faced the Florida Panthers on Sunday and we all witnessed a glimmer of the old Lucic. After Mike Weaver hit Lucic from behind into the boards, he responded immediately with several cross-checks and a few shots to the head. Lucic's reaction was clearly impulsive but most would agree it was fitting of the crime. After his outburst, of foul language and pure, unaltered strength, Lucic was awarded with an assortment of penalties: two-minutes for roughing, two for cross-checking and a ten minute game misconduct.
Lucic is still clearly playing a physical game, just with fewer on-ice fisticuffs. On Wednesday, Lucic chatted with The Gresh and Zolak Show on 98.5 The Sports Hub.
"We play good, hard-nosed hockey, and we do our best to stay within the rules. It's a physical sport, and nobody says you can't be physical. You look at the way we won, we won by being physical. Last year, L.A., the Kings won by being physical as well. It's proven that it works, and that's the way that we're gonna play."
I think it is clear to see that the fight is still very much inside Lucic and there is definitely more to come from him in the future.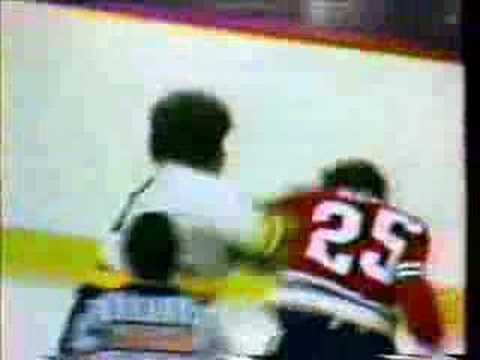 Disclaimer: No boyfriends or girlfriends were hurt during the writing or publishing of this article. My boyfriend is a very passionate Bruins fan, which is the underlying root of his frustrations with Lucic, the sport of hockey and me.