Tonight the Texas Stars welcome the Grand Rapids Griffins to town, affiliate of the Detroit Red Wings.
That affiliation comes with expectations rarely fulfilled. The Griffins' short history is largely marked by mediocrity. In the early years they saw some success. Nowadays, not so much.
Again, not what you would expect from Detroit's farm club, but perhaps that mediocrity has something to do with Detroit's success.
Over the last couple years, we've seen a few future Wings come to town. No Datsyuks, but everyday Red Wings including Jakub Kindl, Cory Emmerton and Justin Abdelkader.
Abdelkader is the subject of one of my favorite Gary Thorne calls of all time — Michigan State vs. Boston College in the 2007 NCAA championship. Few clips better illustrate hockey's greatest asset — the lightning fast momentum swing: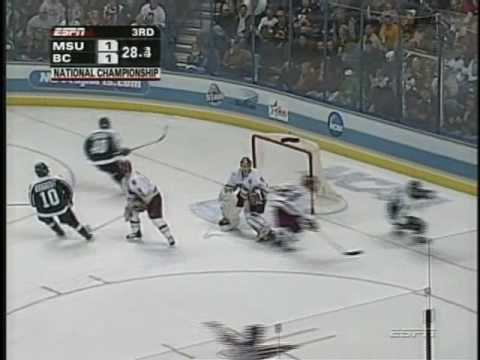 "And now it's the other end this could be a three on one–
Abdelkader in–
Shot–
HE HIT THE CROSSBAR!"
Boy I miss Gary Thorne.
Fabian Brunnström will be back. He doesn't get the hostile treatment in Cedar Park they give him in Dallas.
Unfortunately tonight one key Texas Star will be missing: Ray Sawada. Good news for him, Dallas assigned him to the Ice Caps for a playoff run. Bad news for us, as few players ever score a goal and immediately follow it up with a fight, and Ray did it on more than this occasion (forgive the poor quality, this is my little point-and-shoot capturing video):