Registering 28 points in 47 games (12 goals and 16 assists) for the Providence Bruins might not be the most impressive feat, but Jordan Caron has shown us before he can keep up with NHL caliber play. The 6'2″, 205-pound right winger scored 36 goals for the Rimouski Oceanic in 2008-2009, becoming Boston's 1st round draft pick, 25th overall, in the 2009 NHL Entry Draft.
Caron was impressive throughout Boston's training camp last season, making the team for the start of the season. He tallied seven points in 20 games for the Bruins last season before being demoted back to the AHL.
With the retirement of 43-year-old veteran winger Mark Recchi, the second line (featuring Patrice Bergeron and Brad Marchand) could potentially be a good fit for Caron if the skilled prospect produces throughout training camp, and the preseason.
When asked about his chances to make the big club this year, Caron spoke modestly. "Yeah well, I know there are a few opening, but I just have to do my job, and play like I have to, then I think ill have a chance to play in the NHL this year."
Caron is a strong, wide-body type, who is highly effective along the boards and out in front of the net. A Glenn Murray-esque winger, Caron has an extremely heavy wrist shot with a quick release and the capability to pick corners; something he displayed with a few snipes during his 20-game stint with Boston in the 2010-2011 season. However, one aspect of his game Caron must continue to work on his skating. Once going Caron can surprise people with his overall speed, but it's his first few steps that he must continue to work on.
When asked about the offseason Caron emphasized improving his skating game. "For me it's always been the same thing, just keep improving my skating, my explosion, keep my feet moving. I've been working on that the last few summers, and did the same thing this year."
If Caron continues to make strides (no-pun intended) with his skating game he certainly could crack Boston's roster sooner than later. Furthermore, playing played a full year of professional hockey (in the AHL) already, Caron might indeed be a better fit for the Bruins than a Ryan Spooner, or a Jared Knight (Boston's other high-end and continually impressive prospects).
Being a part of Boston's Stanley cup run as one of the Bruins "black aces" certainly helped Caron from an experience standpoint which something he expressed after practice on Saturday. "I think it was a great experience you know, just to be around the guys, and having a chance to do the warm ups in the finals. I think it gave me a little bit of experience, playoff hockey, just to see how it works. There is so much intensity you just want to be a part of it, and win a Stanley Cup. I think that's everybody's dream, being around a team like that last years, makes you want to work harder and get back at it."
More Tidbits From the B's Locker Room:
Tim Thomas on his offseason: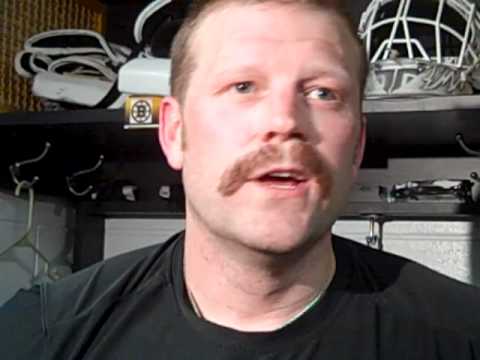 Nathan Horton on his offseason: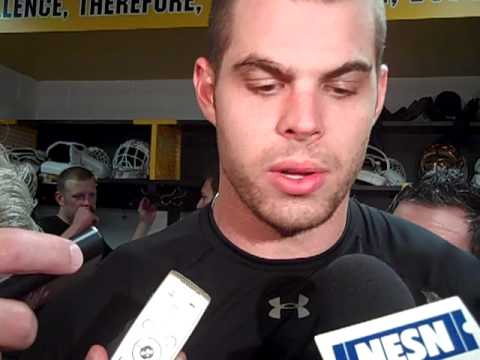 Brad Marchand on the upcoming season: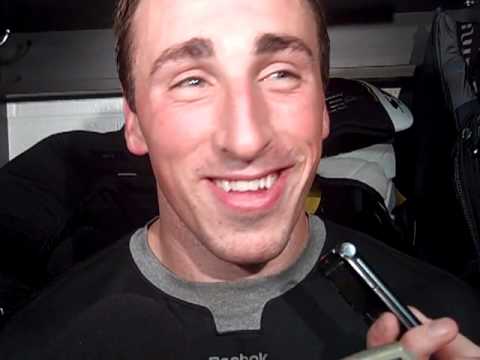 An emotional Zdeno Chara spoke with the media about the KHL plane crash and the upcoming season: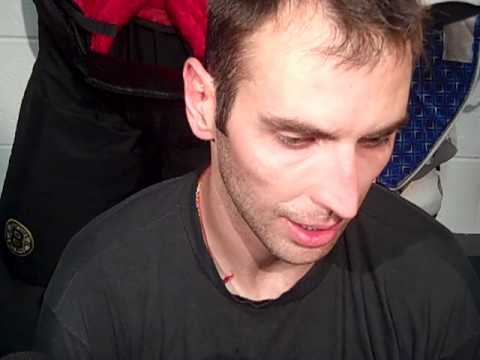 Dennis Seidenberg on chemistry built with Chara, and the upcoming season: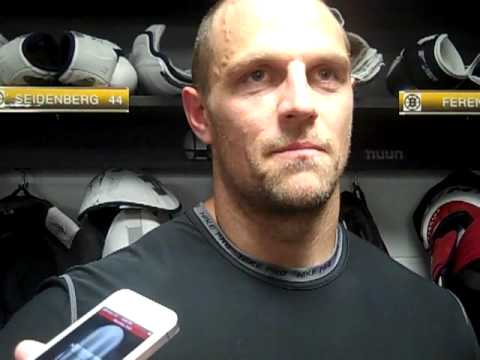 Jordan Caron on experience gained from Cup run, openings in the roster, and what he's worked to improve on this offseason.