Josh Fisher's time as play-by-play broadcaster for the Texas Stars has come to an end.
Not by choice, as I understand it, though I don't have all the details.
His enthused, amphetamine-like play-by-play will surely be missed. That said, his between-period interviews left much to be desired. He talked too much and tended to ask pointless questions, particularly when March Madness rolled around. Still, I'm surprised and disappointed that he's no longer the voice of the team.
FISHER IN A FLASH
Fisher earned a degree in broadcast journalism from Kentucky in 1999. After three years calling minor pro hockey in Kentucky and Georgia, he was hired as the first play-by-play guy for the newly christened Las Vegas Wranglers of the ECHL. He spent six successful, award-winning years in that role. His time coincided perfectly with that of coach Glen Gulutzan.
In 2009, when Gully was tapped for the job in Cedar Park, so too was Fisher. After two years, Gully was hired by the parent club. A year after that, and Fisher has been dismissed.
 "LET'S GET READY …"
Arguably his most memorable call for Texas came at the very end of game 7 against the Hamilton Bulldogs in the Western Conference Finals. The winner goes to the Calder Cup Finals to play the Hershey Bears, loser goes home. Texas had been thoroughly outplayed for almost two periods, outshot 34-11 and down 2-0. Stars Goalie Matt Climie was absolutely sensational, playing the best game of his career when it mattered most, repeatedly stoning the likes of PK Subban, David Desharnais, Aaron Palushaj, Brock Trotter and Ryan White long enough for unassuming Stars PTO Ethan Graham to dump the puck into the Hamilton zone with 5 minutes to go in the second and get the luckiest little bounce in Stars history.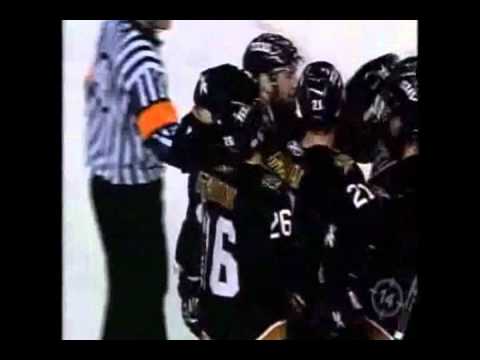 (Derek Wills, Hamilton's play-by-play guy, is so beautifully distraught when he mutters "Oh boy, Ethan Graham…")
At 9:15 of the 3rd, Stars F Matt Beaudoin buries a Perttu Lindgren pass to tie the game: 2-2.
Lindgren, who also assisted on Graham's goal, scores a beauty at the 14:00 mark off a feed from Beaudoin: 3-2.
At 18:33, Colton Sceviour hits Jamie Benn for an insurance goal: 4-2.
Enter Josh Fisher's audio call of the final handful of seconds, and his brilliant last line: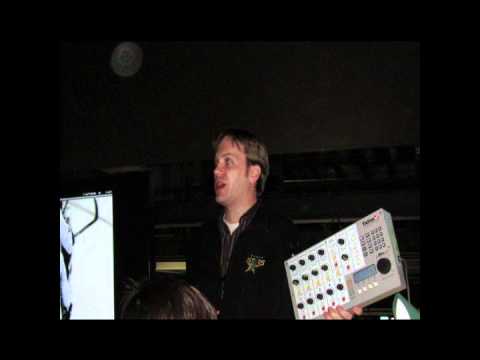 "Let's get ready for a chocolate bar and a handshake!"
Both my wife and I asked Fisher if he had pre-planned that line in the event the Stars won, and he flatly denied it to both of us. Who knows. Doesn't matter. It was a fitting final line for an improbable series in which Texas won games 6 (in OT) and 7 in Hamilton–their second game 7 road win of the playoffs.
Obviously, hockey broadcasters likely consider the AHL a stepping stone, not the last stop, and I doubt hockey has heard the last from Fisher.
Wherever you may end up Josh, on behalf of Texas Stars fans everywhere, Good luck—and thanks for the memories.